We're heading on a Disney Cruise soon. There are some meet and greet activities one can join (not Disney sponsored) and we joined one. It is kind of like a secret santa idea....make/buy something for everyone in your group and 'mail' it to them when you are on your cruise: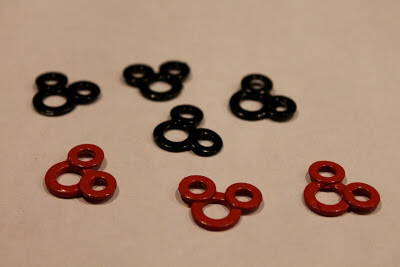 I made these sweet Mickey heads out of washers and painted them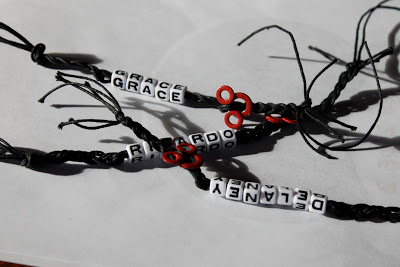 Then the boys helped me find the letters to spell the kids' names, and we braided them into friendship bracelets.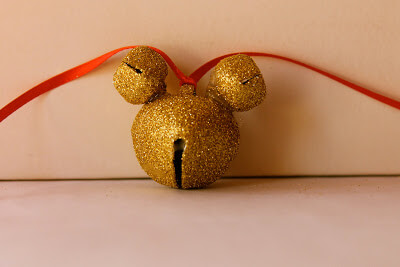 For the adults, I made these cute Mickey tree ornaments...they are made with jingle bells!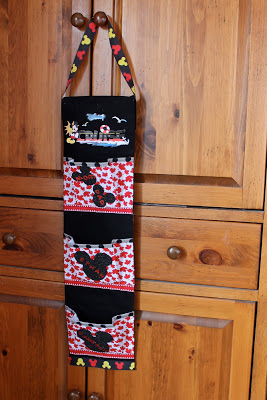 This is called a fish extender - it's like a hanging mailbox by your stateroom door. People deliver your gifts throughout the cruise.
*note this has to be an organized even with other families, people don't just randomly give you gifts!
In other news....it has been winter here. *sigh* but I guess I better capture the beauty: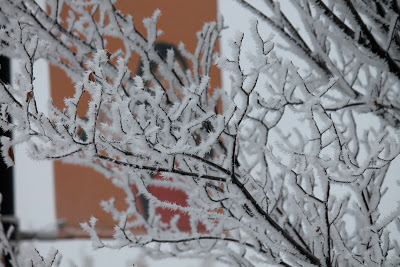 I think this is called 'Hoar Frost' in Alberta. When it looks like it has snowed on the trees, but it's just gorgeous ice crystals that have formed on the foliage....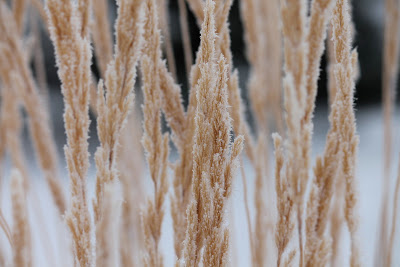 I have projects galore planned, but it's kind of like exercise - I just need to get down and do it. Life just zaps my time away. For instance...right now. I have time to quilt. Then I remembered, OH I better blog about my disney crafts. So as I took photos, I had to open the blinds way up...then noticed the dust on the sills. Then I had to grab the vacuum and vacuum the sills...might as well do the blinds at the same time. Oh, look at that, need to move the dog crate and get behind there. Do I need the dog crate anymore? nah, need to fold that up and put it away. Oh shoot, I forgot to put the halloween decorations downstairs in the storage..... and then, Oh yeah! I have to upload the photos and blog about my disney crafts!
See how it goes? That is the story of my life.