Stacey and her mom Lynn brought this beautifully pieced quilt to me. (Carolina Patchworks - Sweet Garden Pattern) I think I drooled a little...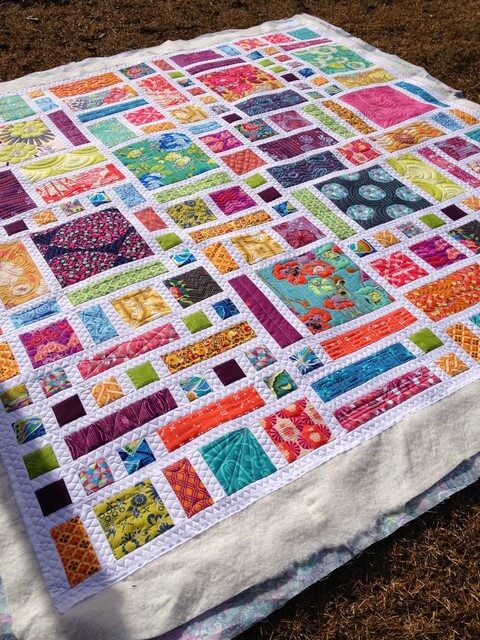 The colours were stunning, so perfectly pieced, and perfectly placed. Every print that had a special direction, was placed in a uniform direction.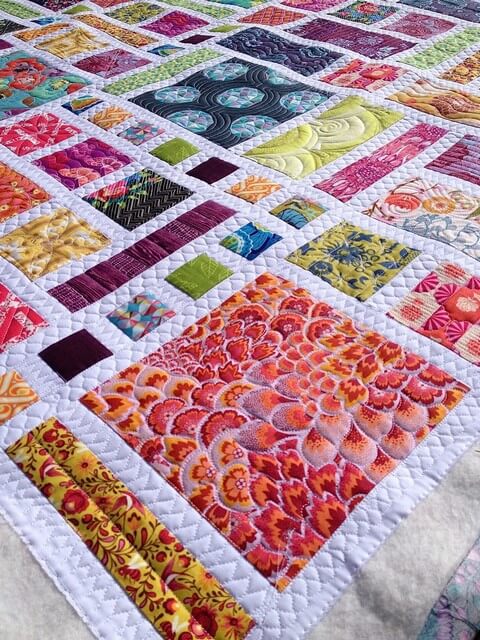 I did a figure 8/wishbone design in one direction of the sashing, and ribbon candy in the other.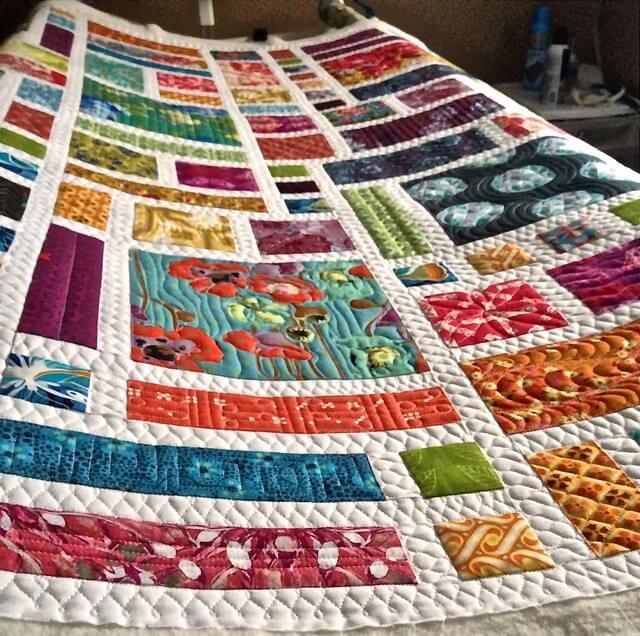 Some of the blocks I did swirls, pebbles, straight line details..
Each block was outlined with stitching for best definition:
...some of them I left on their own like these wee ones....they look like little pillows!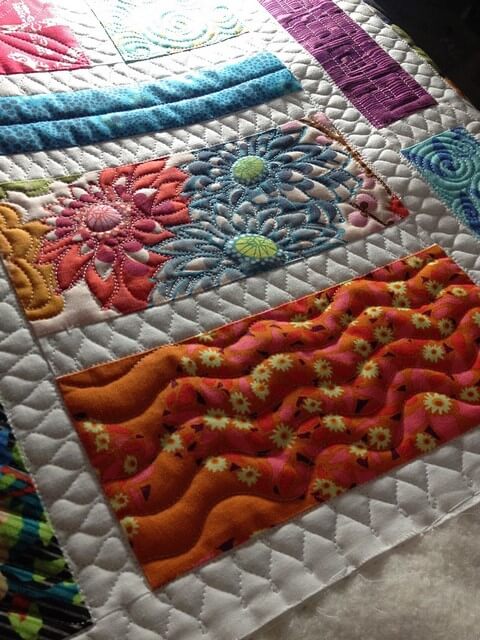 Some blocks I kept simple....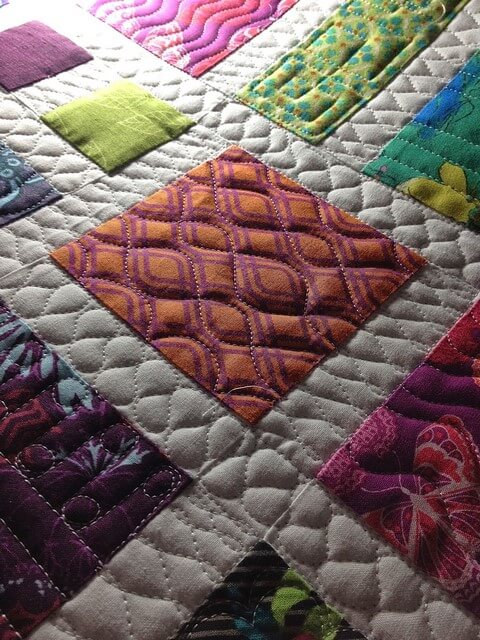 ...and some blocks I used the print to dictate my quilting,..
with outlines...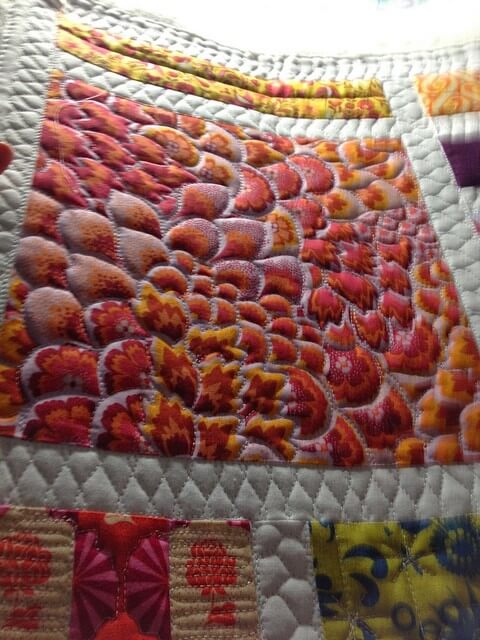 or following the detail in the print to give it texture...
The backing was just as beautiful - the piecing, again, perfect. Here is a sample where it has been pieced:
That's right - where?!
Hobbs 80/20 batting
Glide thread in white
Wonderfil Decobob grey thread for bobbins
Pattern: Carolina Patchworks Sweet Garden
Quilted by me on my APQS machine