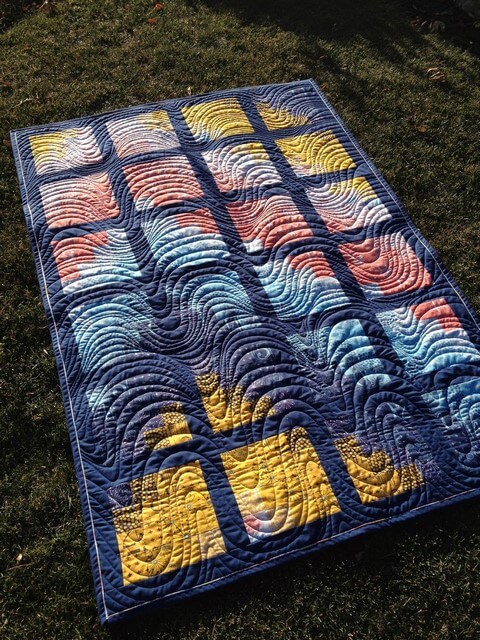 I have always loved the Bargello Quilt. This is a version of a simplified bargello - one with sashing to break it up a bit and give it a modern flair.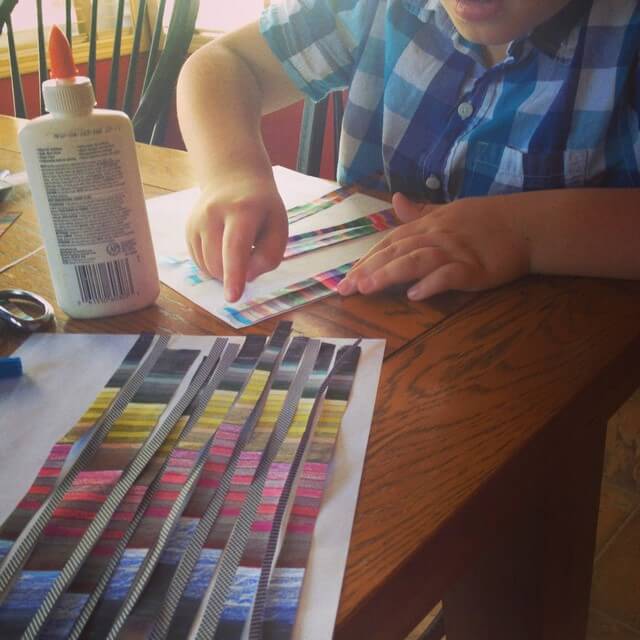 We started with lots of practice on curves - using graph paper. My son loved helping me with this part.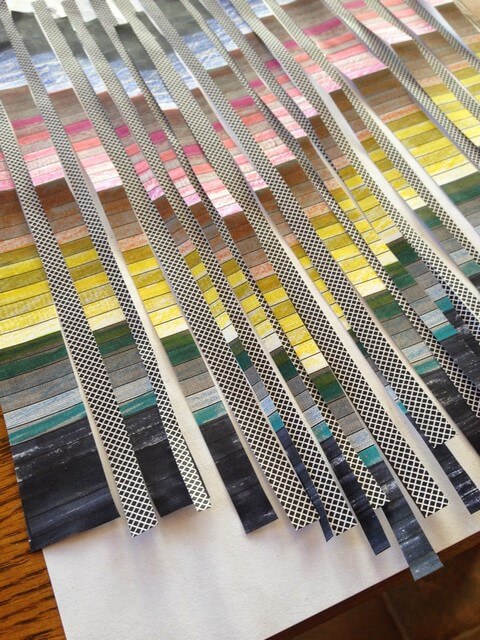 Although the technique isn't quite the same as using the 'tubes' of fabric, it still gives the practice of how you want your curve to flow.
While I was planning the bargello I actually changed up the design many many many times. I just wasn't happy with the look. I think if I had a different set of fabrics or colours, I may have gone with my original design. So, I simplified things again and went to my computer. I used microsoft excel to create a basic idea of my bargello.
Then I started messing around and adding my first idea - just vertical sashing. Wasn't pleased with that, so I added horizontal sashing in random places:
I liked this idea, and will try it again in the future. But for a tutorial I thought, how on earth am I going to keep this simple and doable for someone new?
So I changed it to consistent sashing with rectangular blocks:
which I liked a lot too...but the squares seemed to work best this time!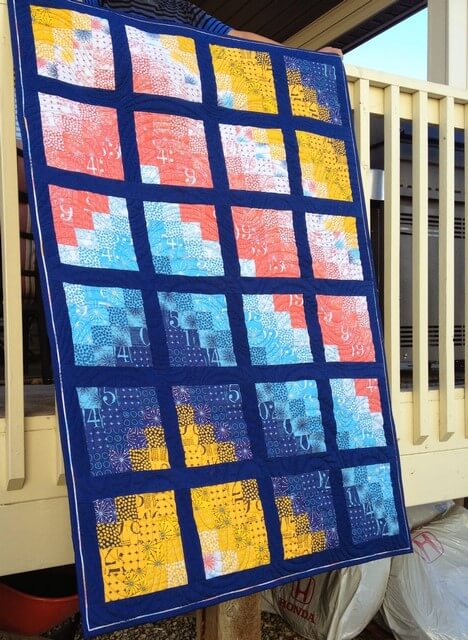 I quilted the quilt with just wavy lines. It was so freeing. I was going fast, I wasn't measuring or marking. Just 'driving' the machine. So unlike my usual quilting. I loved it.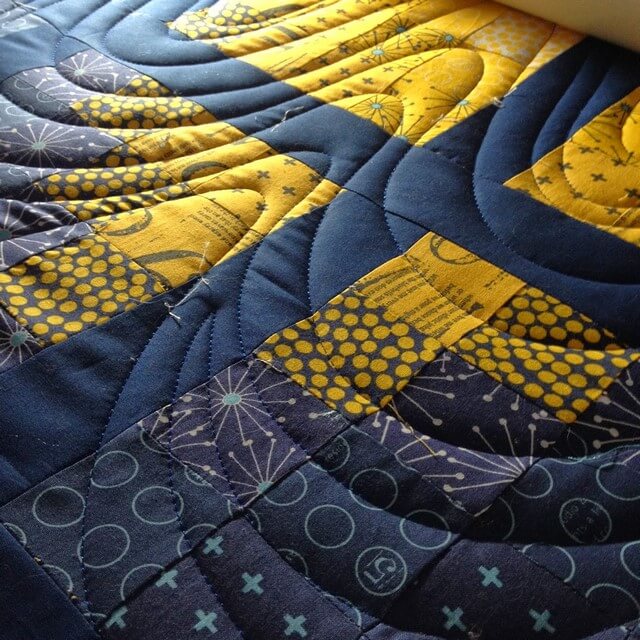 I love the watercolour effect of this line by Zen Chic called Figures. It really worked well together. The colours are gorgeous - I love that salmon/coral!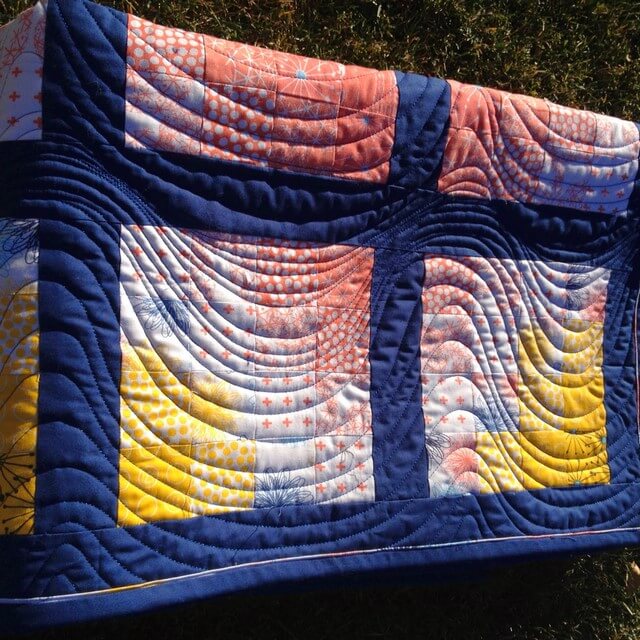 I used 'Suzie's Magic Binding' to create interest in the binding. I think it looks fantastic!!!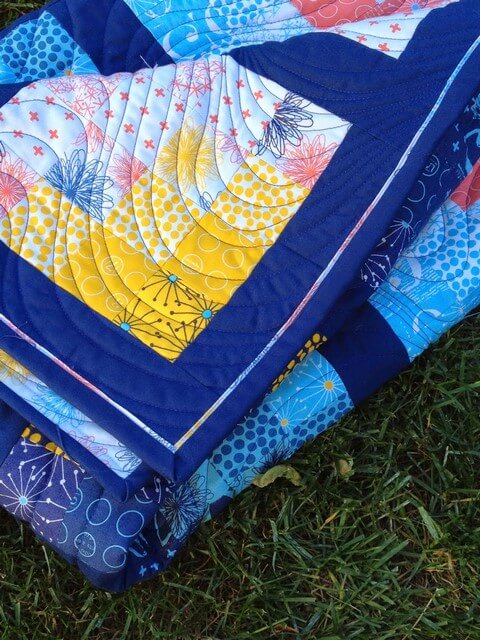 Quilted on my APQS Millennium using Hobbs 80/20 batting, Superior Magnifico (navy) and Wonderfil Magnifico Decobob in the bobbin.
If you make one, I would love to see your version of it! Enjoy your week!