I had a request from someone to make a quilt out of denim, a very special anniversary gift for her husband made out of his and her jeans.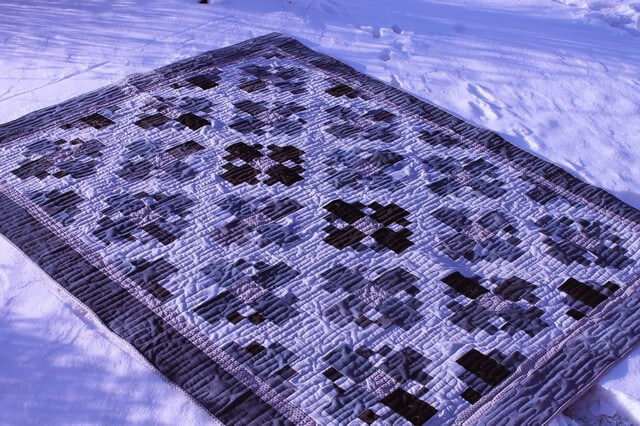 I was given a whole bunch of pairs of jeans in various shades of indigo....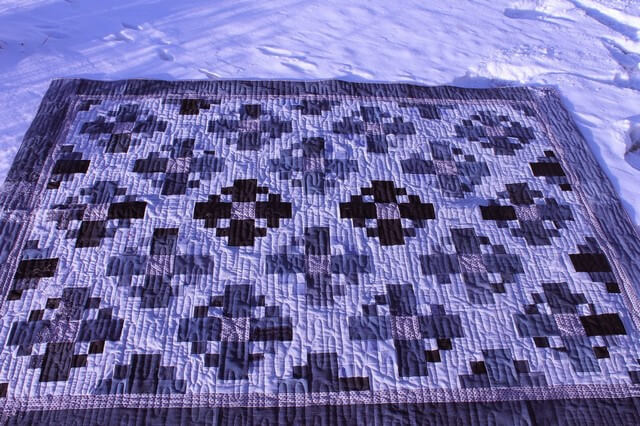 and was able to somehow, luckily make it look really really cool.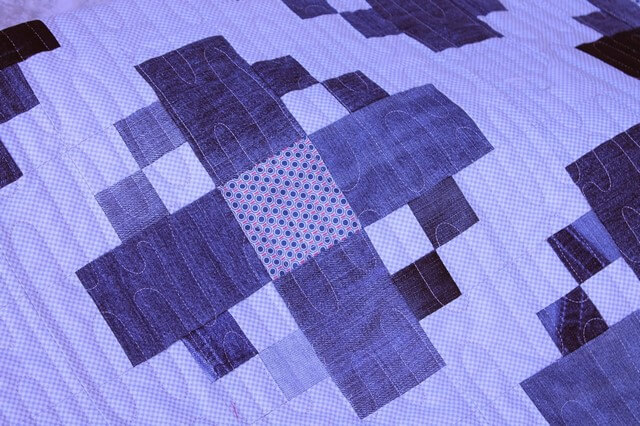 Various shades of denim, quilting cotton centre squares and background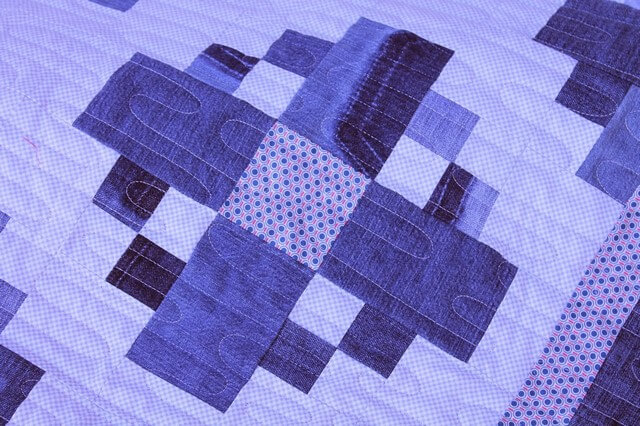 I machine quilted on my APQS Millennium in an overall watery meander, gentle and easy especially for the thick intersections and seams.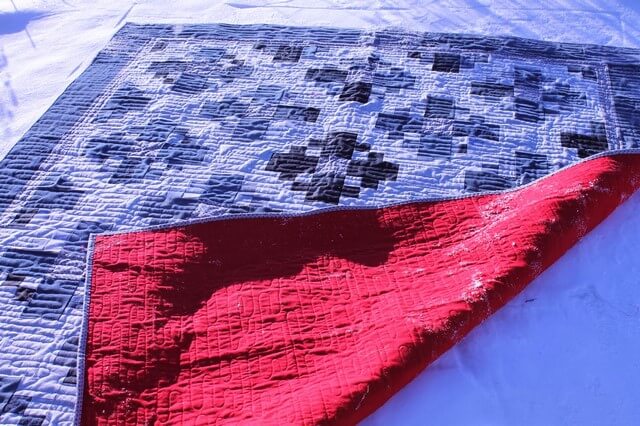 And backed it with a punchy red solid.
Quilt measures 63 x 80
Pattern was chosen by client -Atkinson Designs -Dealer's Choice- High Five
I admit, this wasn't my favourite when I first saw the pattern, but as I started putting it together it really grew on me. And now...I love it. And it looks very good in my house. Maybe she will forget about picking it up?
*note - denim is heavy to work with, and this lap sized quilt is heavy. I do not recommend making anything larger than a lap size in denim...but maybe your shoulders and arms are stronger than mine!