Awhile back, I had posted about
my habit of tossing threads
to the floor as I work. Well, I'm happy to report that I haven't changed and I don't plan to.
(except when I'm teaching on someone else' s machine. Why is it that my conscientious behaviour works in this situation, and not my own?)
I was a little bit worried about how my vacuum would like this habit. I finally came across something that works...
Voila, your $1.00 toilet brush.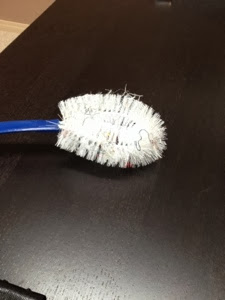 It's clean of course! I picked this guy up from the dollar store. It works like a charm! So I 'sweep' this brush over my carpeted area and pick up all of the tossed threads - Aurifil, Wonderfil, Glide, Superior, Guterman. It doesn't play favourites! It doesn't get every single one of them, but it does the majority. And my vacuum is grateful.
And I found another use for it: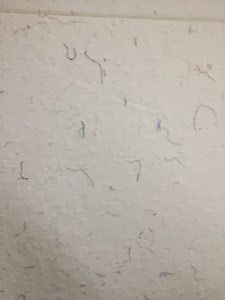 My design wall - it's been a disaster. I've tried vacuuming it, and the vacuum doesn't pick up the threads without sucking up the flannel. I've tried the sticky lint roller - which works somewhat but not that great and I hate wasting all of that paper!
Look at the after: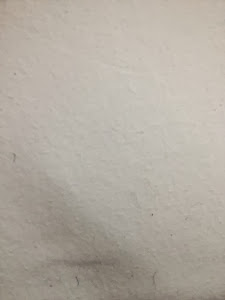 Amazing right!?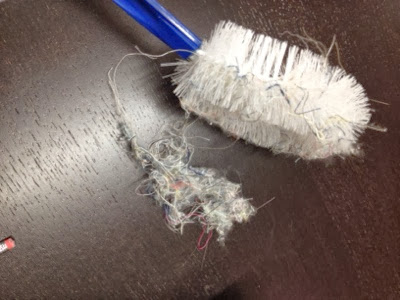 A great little tool for you tossers working on carpet.
You're welcome!