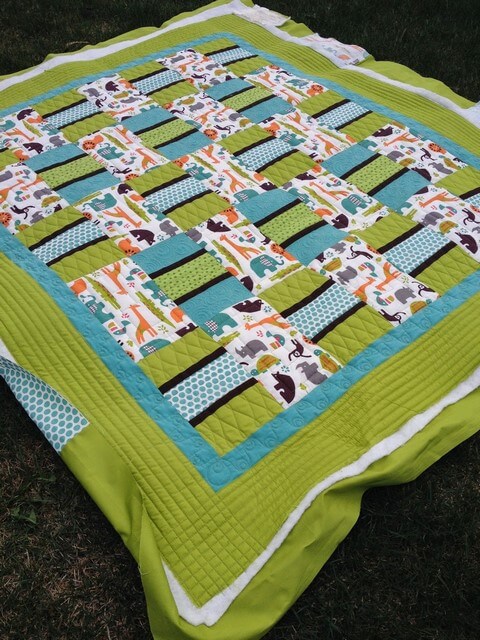 One thing that I really wanted with my APQS machine was the ability to do straight line quilting. I love the look of it, and was hoping that it would be fairly easy to use. Last week I got to finally try it out.
I use my channel locks every single time I quilt. But not for straight line quilting. I use it to square up my quilt, straighten seams and blocks, and make sure everything is falling into place the way it should. The push of a button and I can guide my machine down a wobbly seam line and adjust my quilt top so that it appears straight. It doesn't work magic, but it does help!
Sounds easy for quilting, right? Wrong.
Unless your quilt and blocks are totally squared, precision pieced and straight,
straight line quilting will be tricky.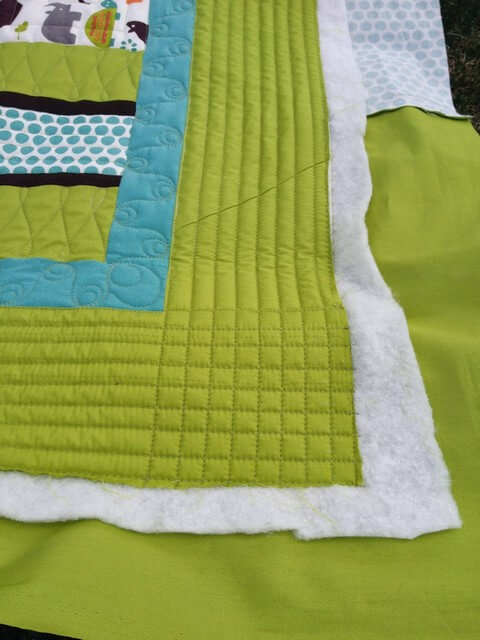 Luckily I had a great quilt to try it out on.
Tip - if you do try straight line quilting, just use your finger to push the machine along in the direction you are going. Don't grip the handles - just a simple push with your finger down the frame will ensure no wobbles or wonky lines. Yes, the machine is that light and that amazing that I can push it with my finger to stitch.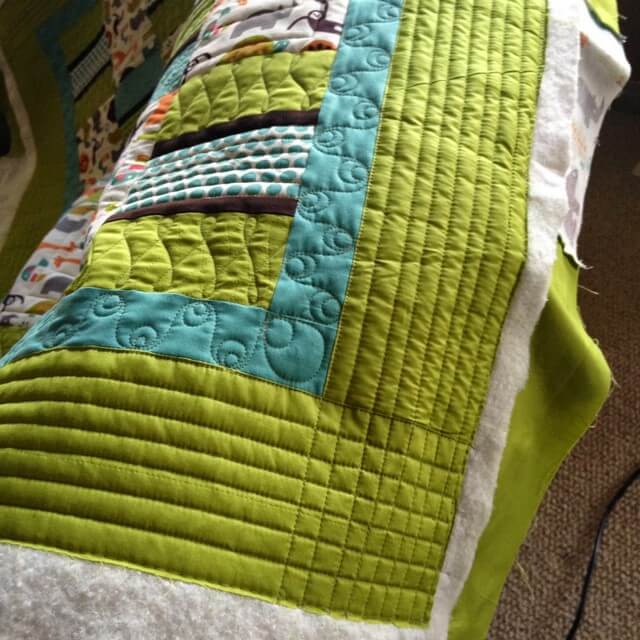 If your borders or blocks are slightly wobbly or uneven, the straight channel locks are unforgiving. You line will be a straight line, but it may not match up with a wonky seam line.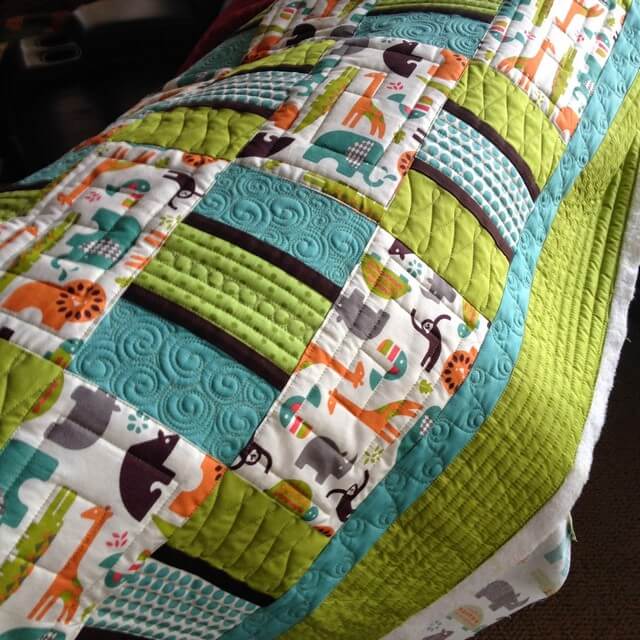 This quilt is just so cute. I love the colours - so different. I used a combination of spirals, straight lines and wishbone quilting in the teal and green blocks. In the print blocks, I did a simple geometric maze to lightly quilt.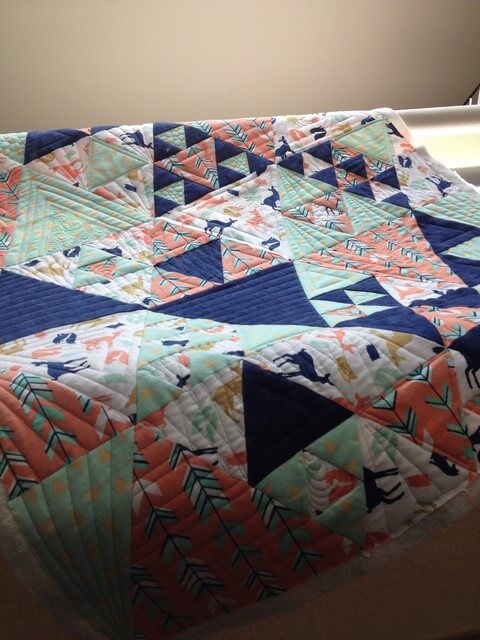 The pieced backing is equally as cute - it really shows of the quilting as well.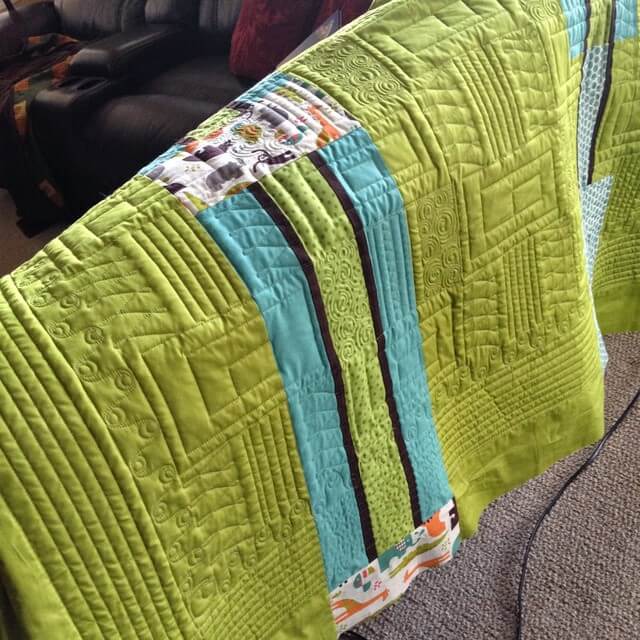 Batting - Hobbs 80/20
Thread - Superior SoFine in pea soup green ( I forget the number and am too tired to go downstairs and look! )