Just finished quilting this beauty for someone...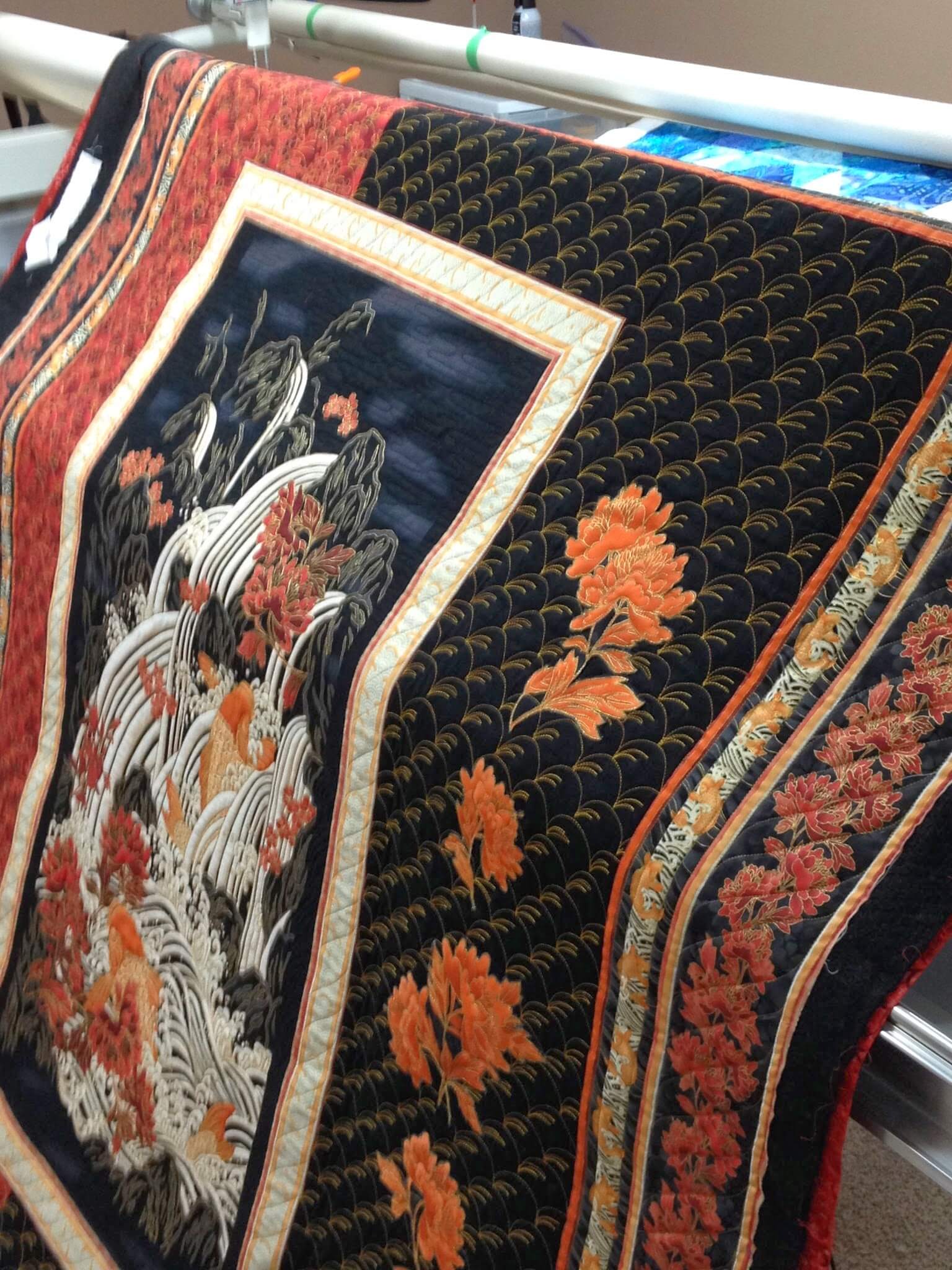 Center panel, applique and gorgeous borders, meticulously put together by my client.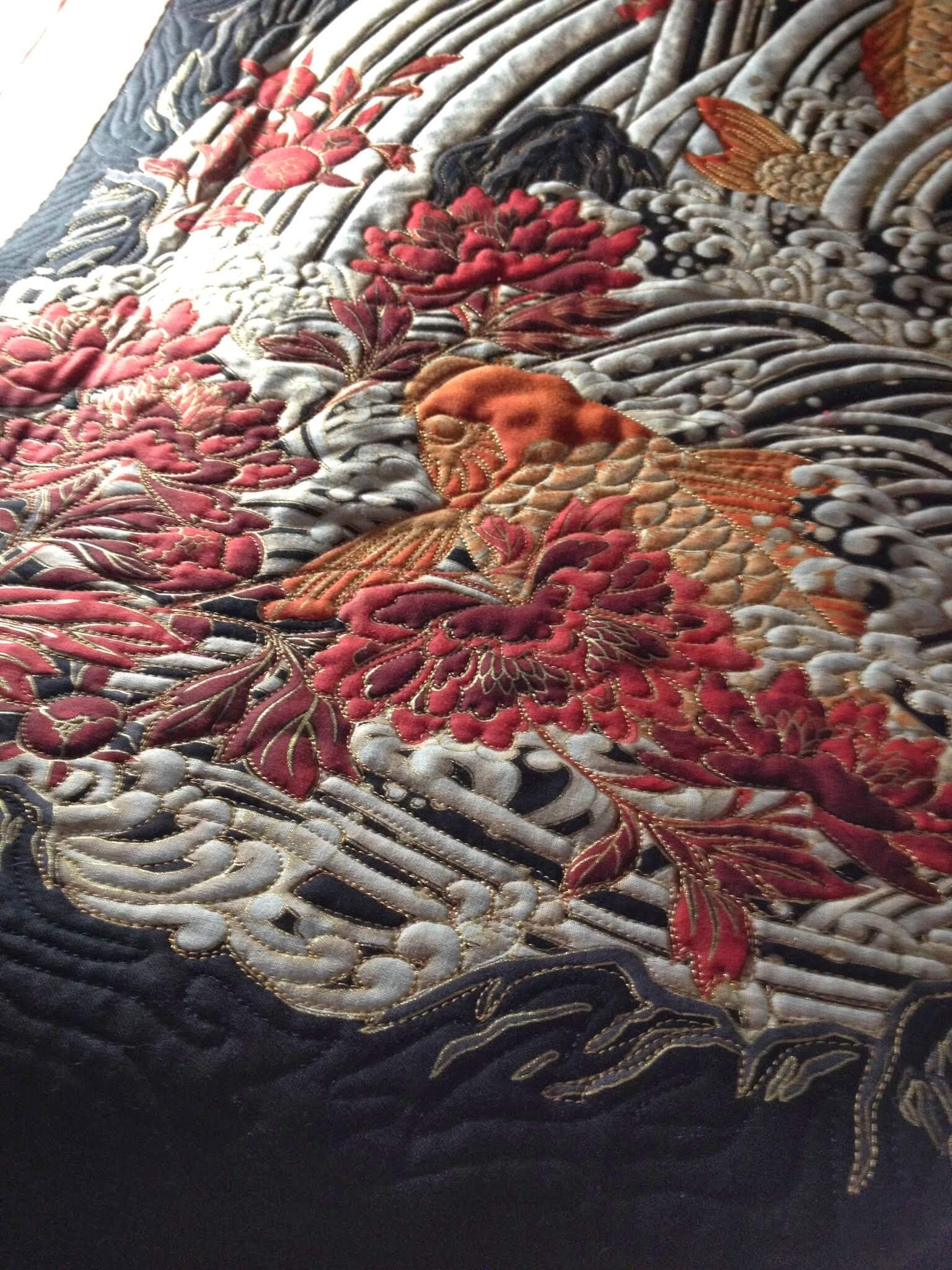 I quilted the centre panel to give it texture.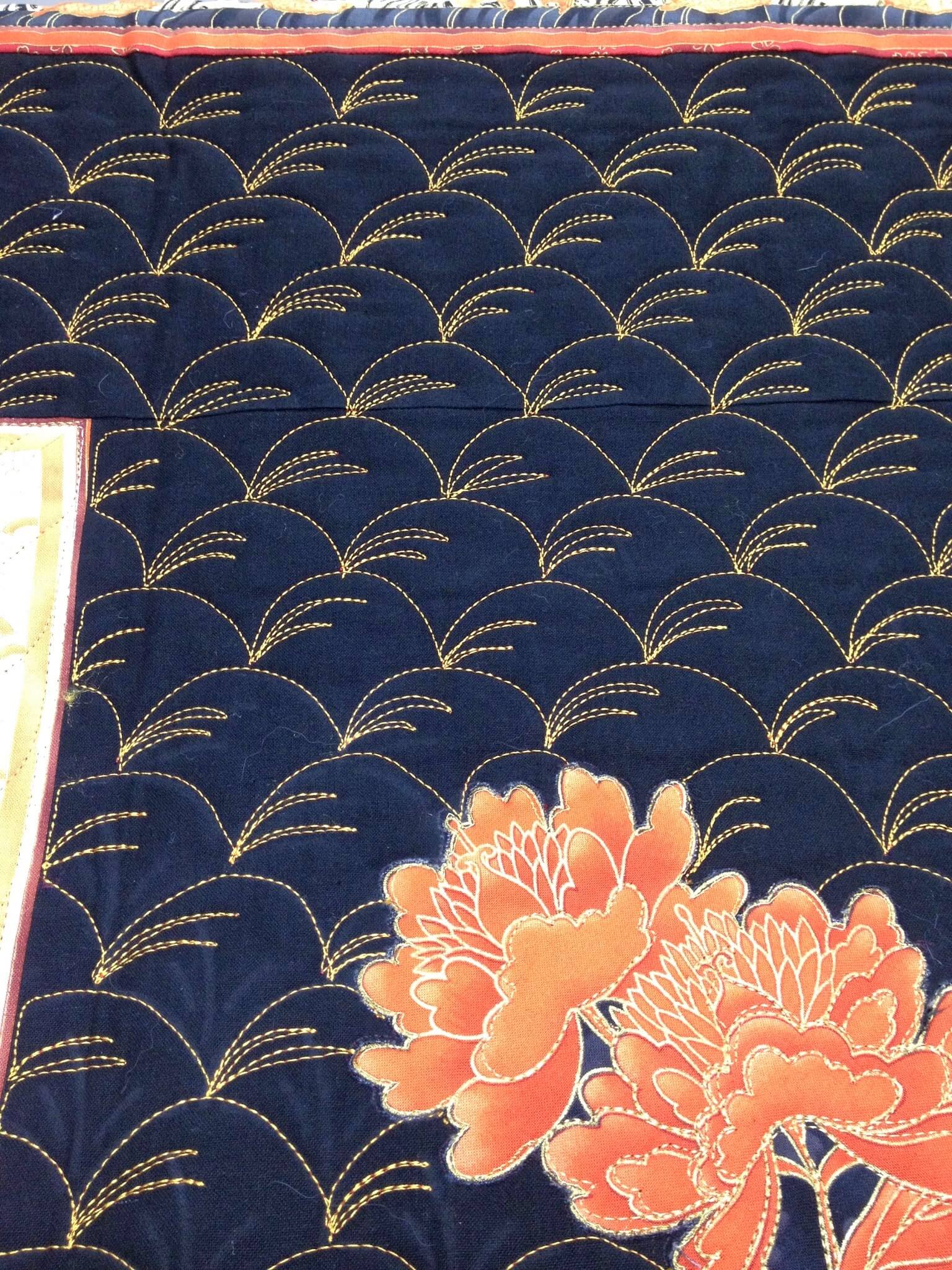 I decided on a clamshell/sashiko grass style quilting for the background. I used a gold coloured thread by Superior Magnifico. I marked the clamshell using a stencil and pounce chalk.
I lightly quilted the appliqué.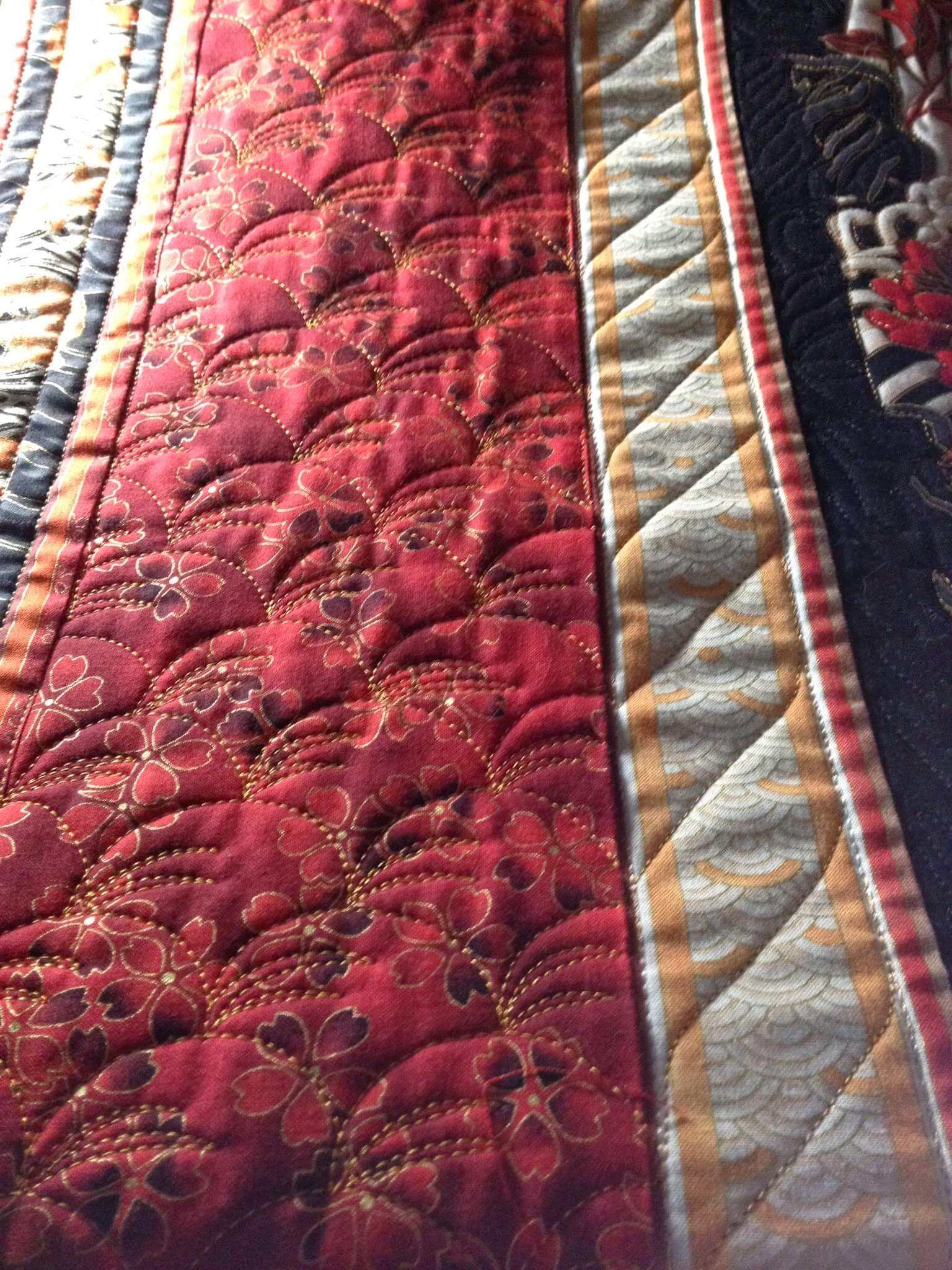 Rope style quilting on the inner and outer borders.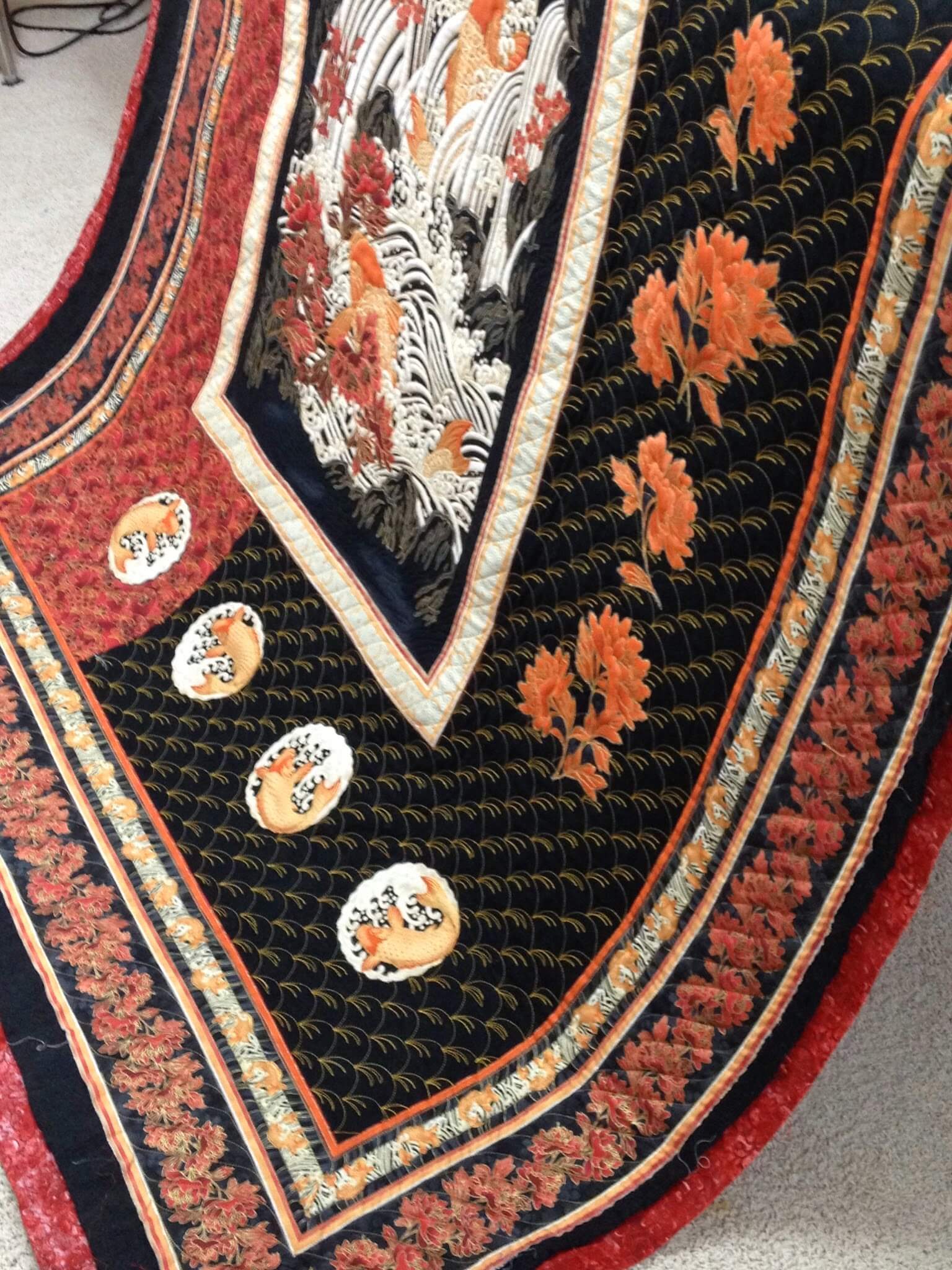 I'm always in awe of the type of quilts that come in to my studio. It makes me a little sad however, because my list of quilts to make keeps growing!!! Ha!