Geraldine contacted me to work on this incredible Farmer's Wife quilt. She had seen some of my work on Instagram and wanted to work with me. I was so flattered and totally up for this one!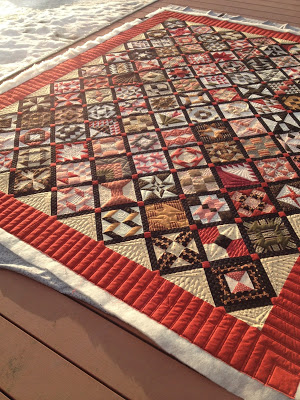 The colours in this quilt are stunning and would be a welcome addition to my Great Room. ha!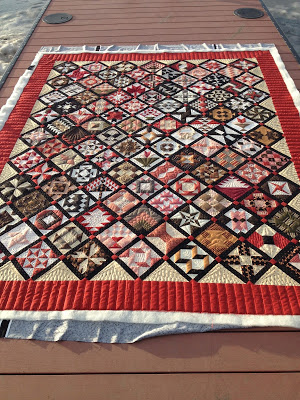 This quilt was meticulously pieced. There are 111 unique blocks in this quilt.
Here are sampling of some of the blocks: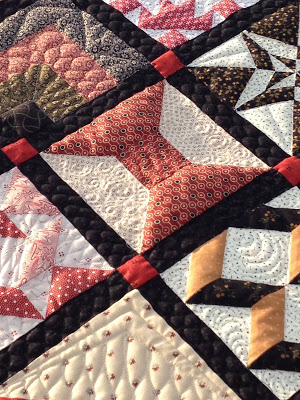 I wanted to quilt them in a way that would showcase the piecing of the blocks - some areas quilted more heavily than others - allowing designs to pop.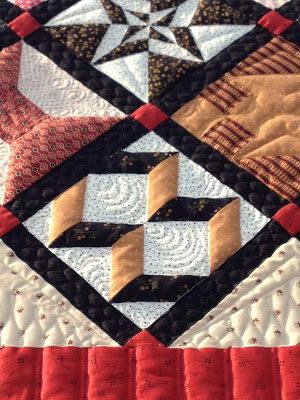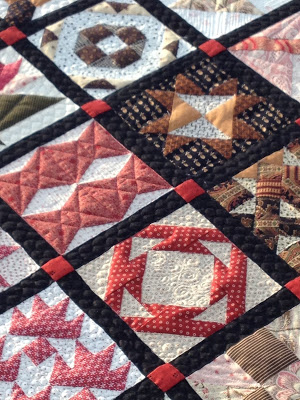 The black sashing was quilted with ribbon candy design, allowing the centre red squares to pop.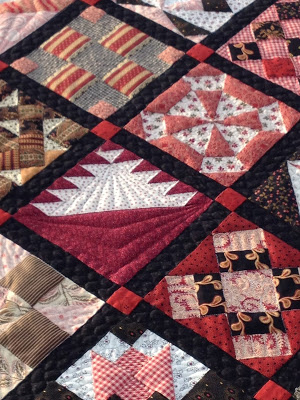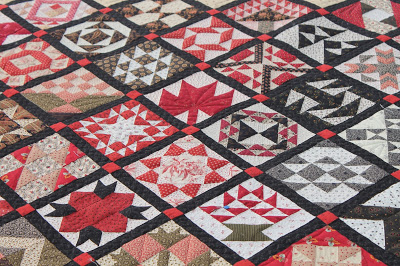 I know....a ton of eye candy right?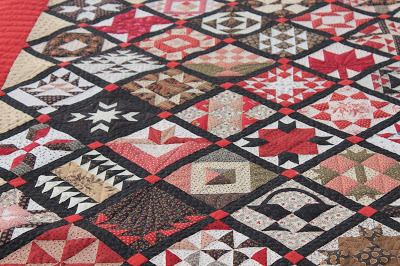 I have to admit that about 3/4 of the way through the blocks my new mantra was 'Just Keep Swimming' - Dory's song.. ha!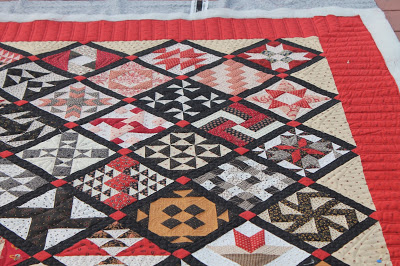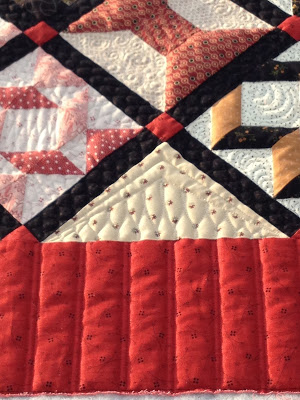 The setting triangles are a simple triangle echo with figure 8 fill. The outer border I wanted to keep simple and quilted a beadboard design to keep the focus on the blocks.
The backing showcased a lot of the quilting as well....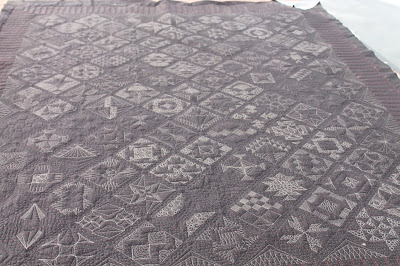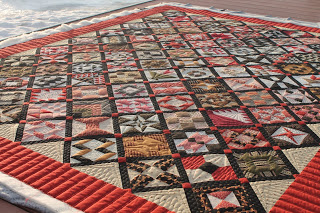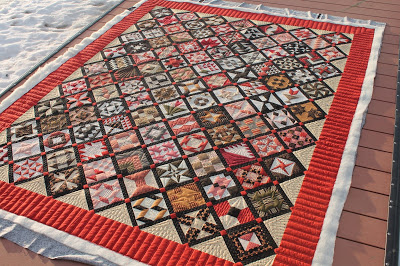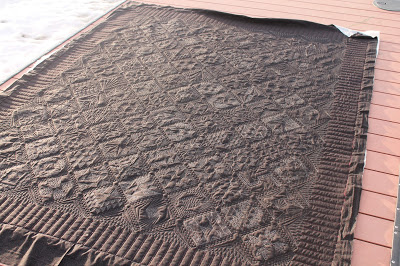 The details:
Farmer's Wife Sampler Quilt
Pieced by Geraldine H.
Size 81" x 100"
Batting: Hobbs Heirloom 100% wool
Thread - Superior Magnifico on top to match the piecing. Wonderfil Decobob bobbin thread.
Hand guided quilting on my APQS machine.
Thank you Geraldine for a spectacular piecing job, and giving me the opportunity to work on this quilt!