I told you my queue was growing... ;-) Catching up on my photos of work completed. I like to share the eye candy with you so you can be inspired by fabric combinations, patterns and quilting designs!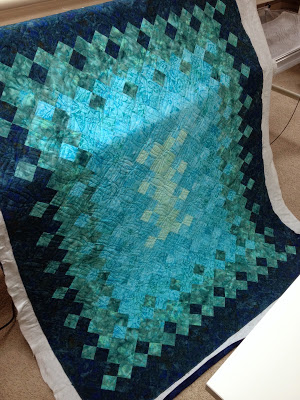 .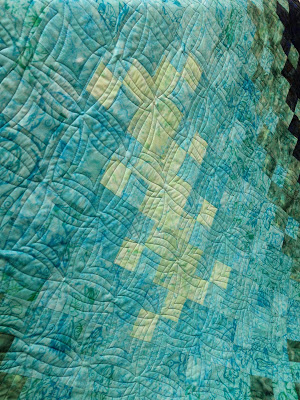 This was a gorgeous batik, meticulously pieced....I used the Diamonds are Forever panto.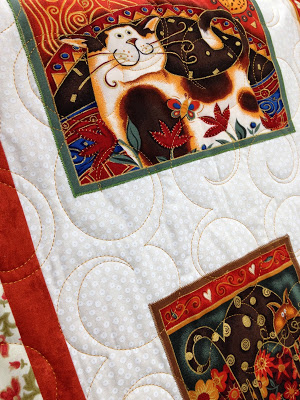 A super cute quilt by an incredible quilter - such a generous teacher to others! She took panels and cut them up, appliquéd them into this neat design. I quilted an overall 3's and e's loose, overall design.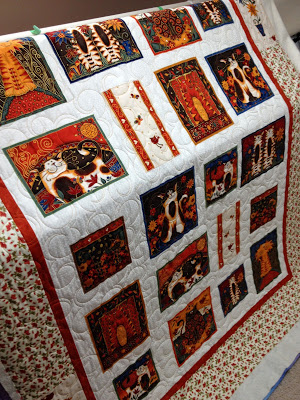 By far, this next one is a favourite of mine. So unlike me - totally girlie, pink and lavender. But just one that I loved. Very simple large squares sewn together, but such a beautiful choice of fabrics: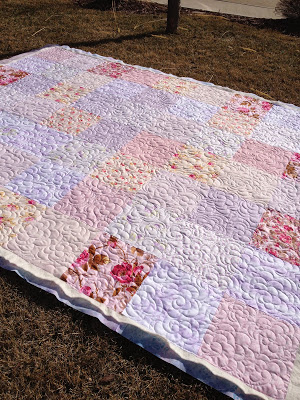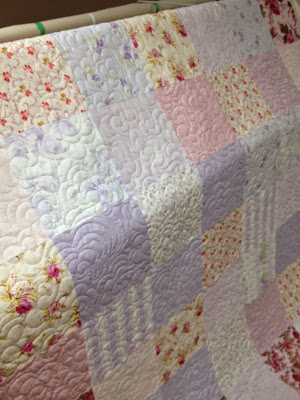 I quilted an edge to edge design I call 'Cabbage Rose'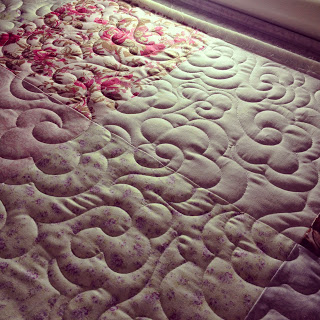 3's and e's again! One of my clients' favourite designs. They like how I can make them tighter, more spiral and dense, or enlarge and loosen them for a lighter quilting effect: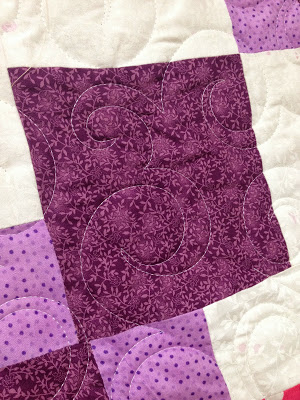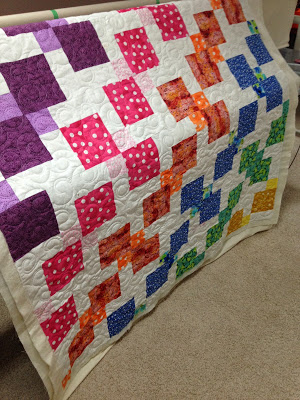 More 3's and e's.... This black, white and red quilt was a stunner. I loved the choice of red thread on this quilt!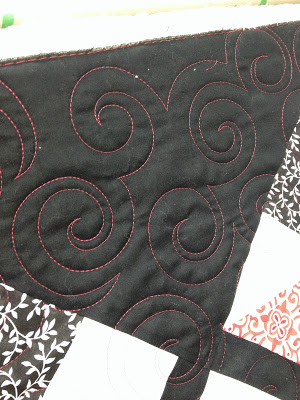 This is one of my first clients from last year, and she is still brings me quilts to work on. She is the one who gave me that confidence when I was a newbie...she said something about everyone being a beginner at first. That has stuck with me..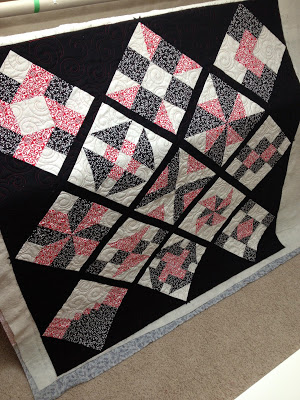 I'm feeling nostalgic lately. Feeling really good and grateful about things. It's been just over a year now since I got my long arm quilting machine. I think I need to work on a post about that! The good, the bad, the mistakes, the tragedies, the triumphs, the aches and pains!