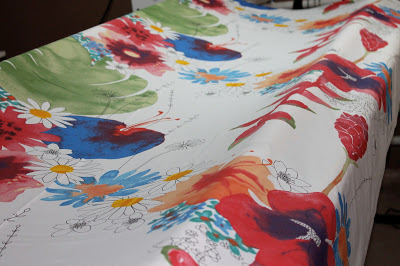 Most of Ikea's fabrics are thick, drapery/upholstery grade. I found some thinner fabrics on sale for TWO dollars per meter....100% cotton, 150cm wide. I thought these would be awesome backing fabrics for some bright modern quilts.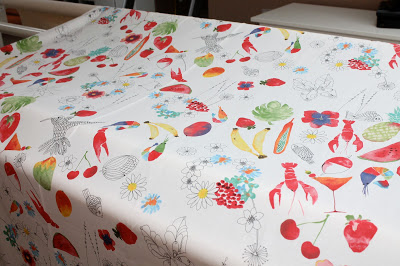 This one is the same quality but it screamed summer picnic quilt to me - If you look closely there are fruits, veggies, lobsters.... so sweet! I can imagine pairing this backing up with Pat Sloan's line of Eat Your Fruit and Veggies.
2.00 a meter....can't go wrong!