Awhile back, a coworker of my husband got wind that I am a quilter. She was looking for someone to make her a quilt like
this
one that she saw on
danimiller.com
except for her KING sized bed. I was up for the challenge. I got her to purchase the fabric and I did the rest.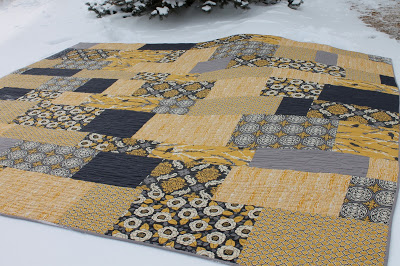 Even though it is a simple pattern, working in such a large size is tricky...trying to keep it all squared up, etc.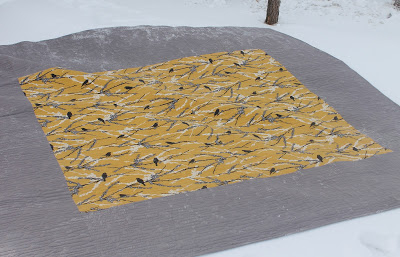 backing...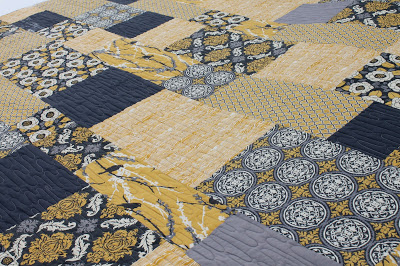 I quilted it in my favourite style - the watery meander. Thank heavens for my longarm quilting machine...this was a breeze to quilt.
Fabric: Joel Dewberry Aviary 2
Quilt measurement: 100 x 88 (after shrinking...another post for another day...sigh)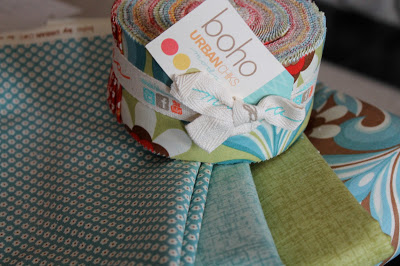 Next up, putting together a new quilt...