Ashley, from Yellowknife pieced this beautiful hexagon top.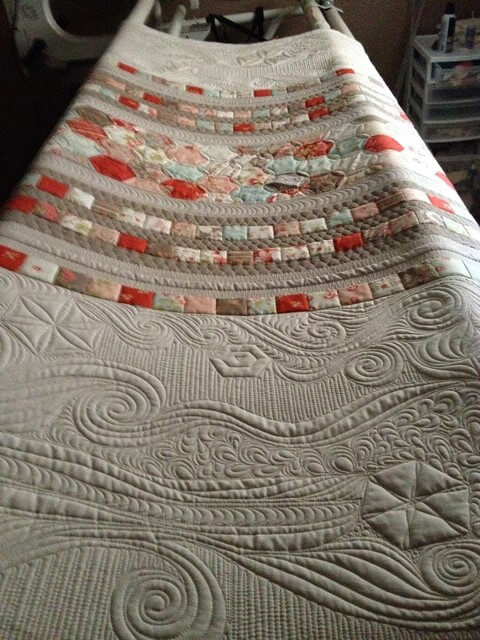 When I received it, I laid it out on my design wall and had a good thinking session. The photo below shows what a quilt looks like when I receive it - it is flimsy...a flat sheet of fabric.
There was a lot of negative space in here...and a lot of beautiful piecing to showcase as well.
I did continuous curves in the hand pieced hexagons ...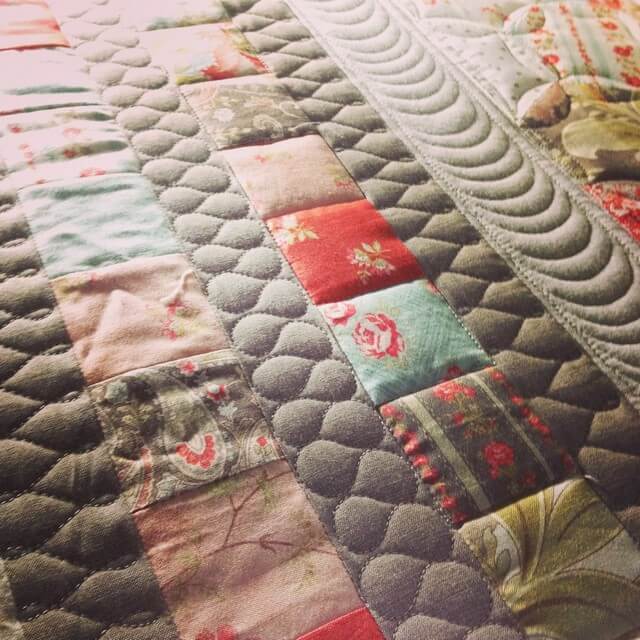 I did some ribbon candy, c's, and wishbone quilting. I also stitched down all the seams of the little 2''squares. You can see what a difference it makes in texture...the right side strip has been stitched in between each square. The left strip, not(this is an in progress photo) Love the extra pouf personality you get with this!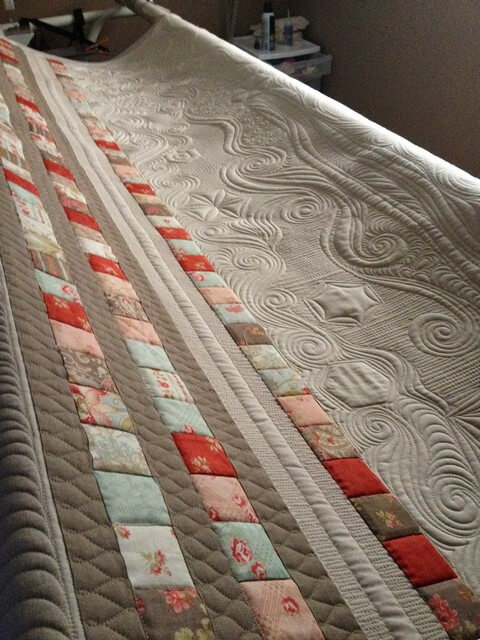 In the large empty spaces, I quilted....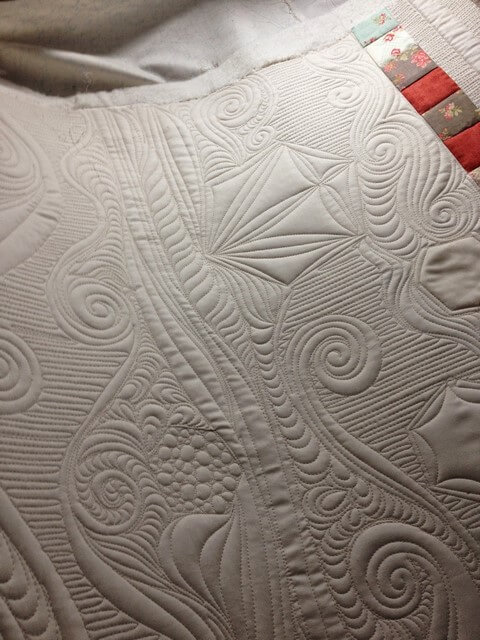 swirls, pebbles, uturns,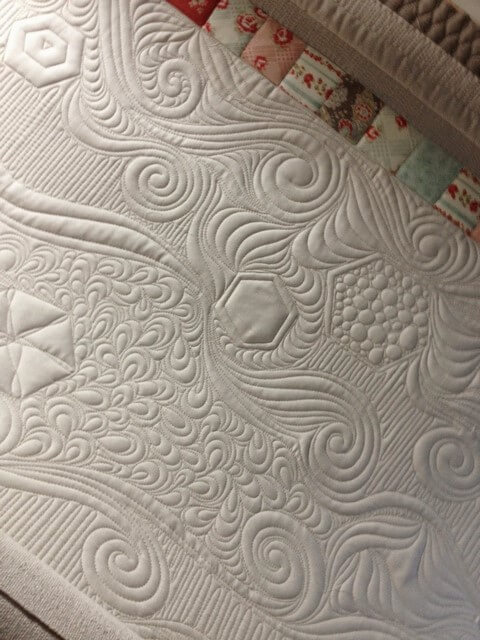 hexagons of different sizes,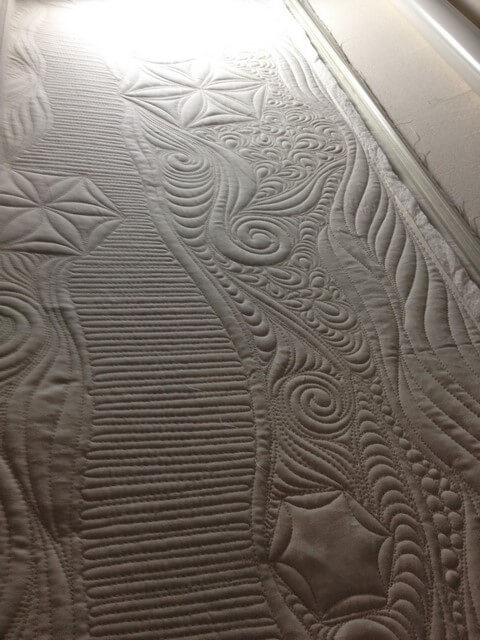 hexagons with different fills.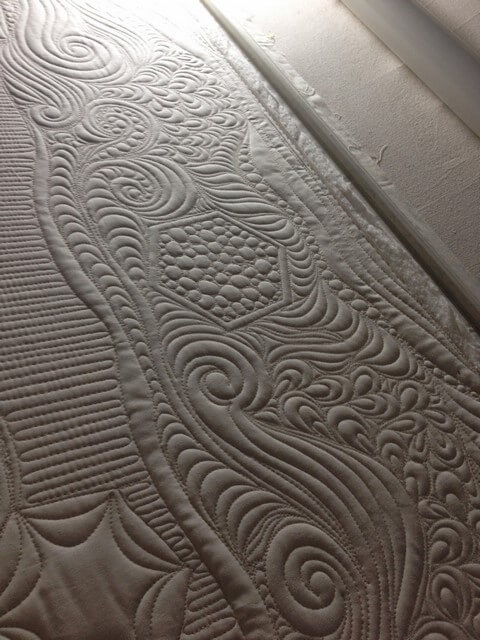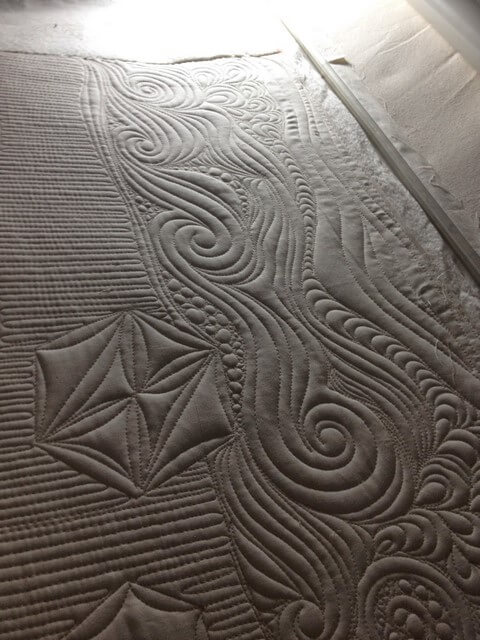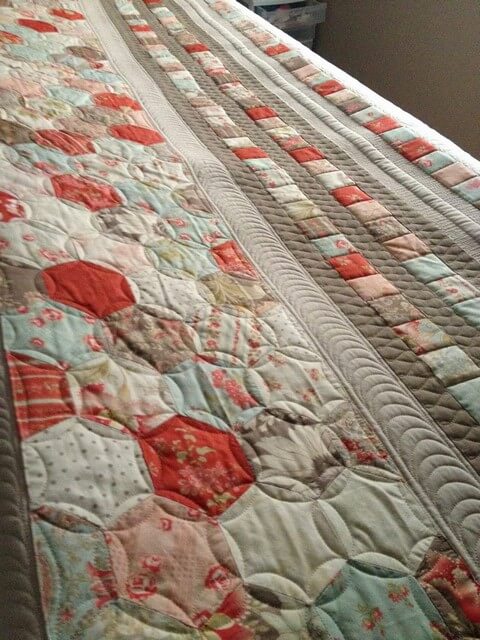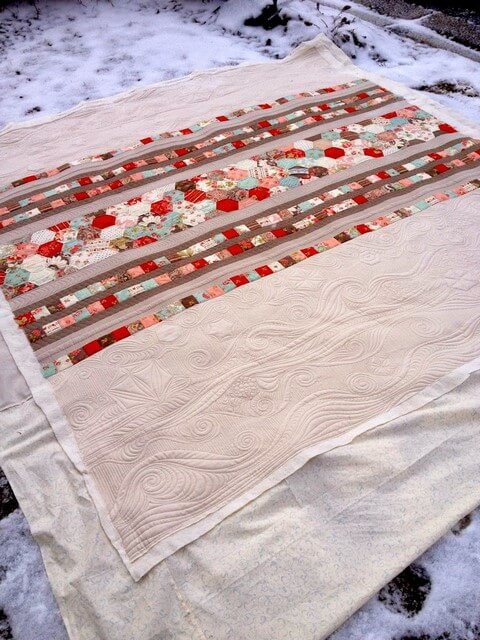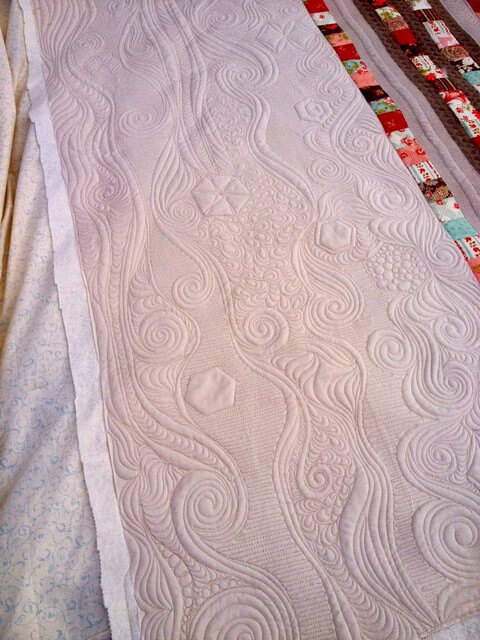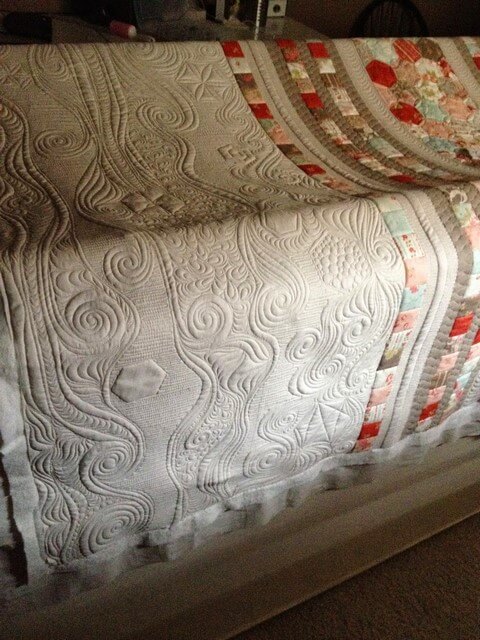 This quilt measures 84'' x 88''
Batting is Hobbs 80/20
I used SoFine 50 in cream, super bobs in the bobbin
Quilted on my APQS machine.
How do I tell my client I don't want to give it back?