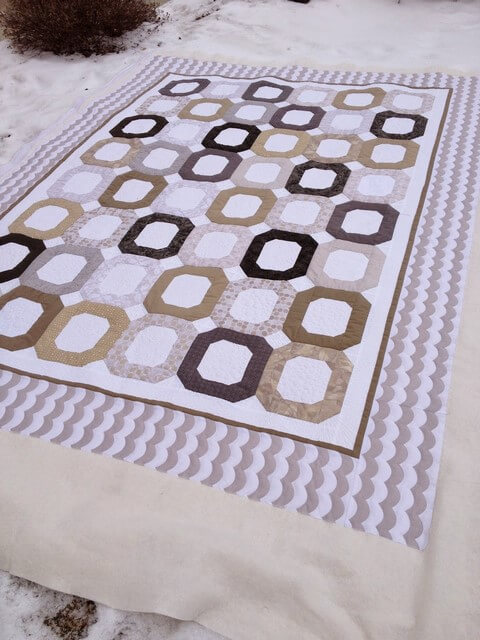 Beautiful modern quilt pieced by Linda. I love the neutral colours she chose.
It was pretty easy for me to see how I would want to quilt it - emphasizing the piecing and the contrast of light and dark....and Linda was all for it.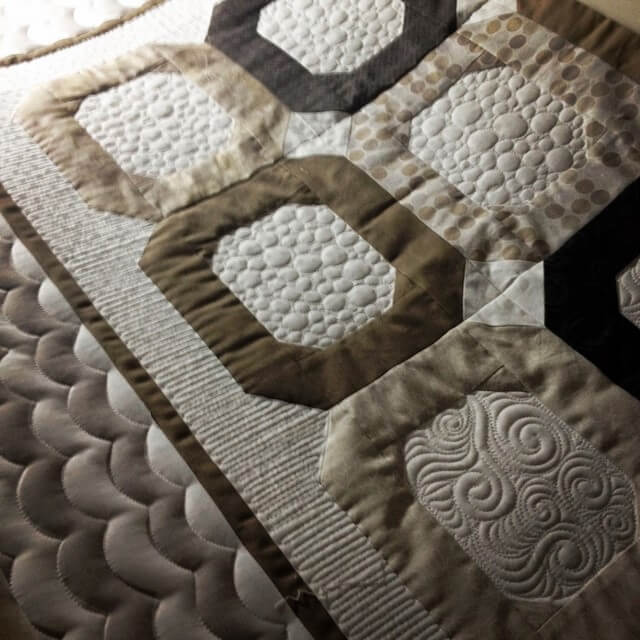 I densely quilted the inner white areas and the border, using a variety of simple fills like u-turns, swirls, pebbles. This photo doesn't show it but I also quilted down the centre white diamond shapes and stitched between the blocks for more definition.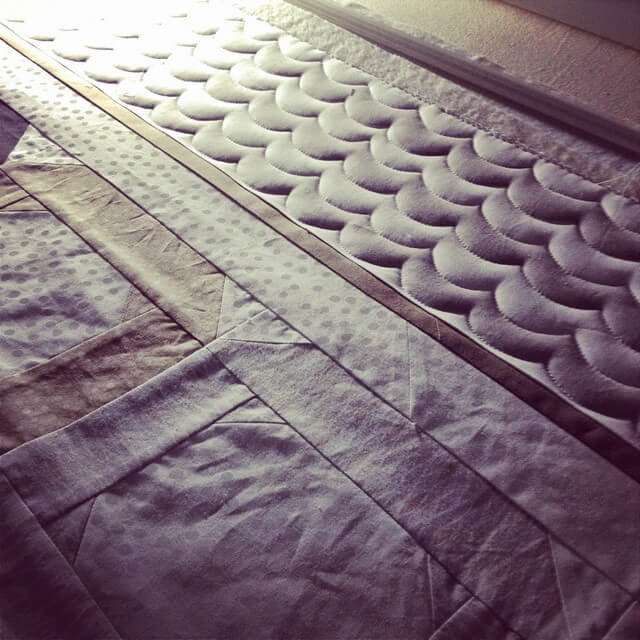 The outer border of this quilt was a scallop print. It was carefully pieced with perfect matching edges. I just quilted along the lines to give it some texture.
Clamshell fill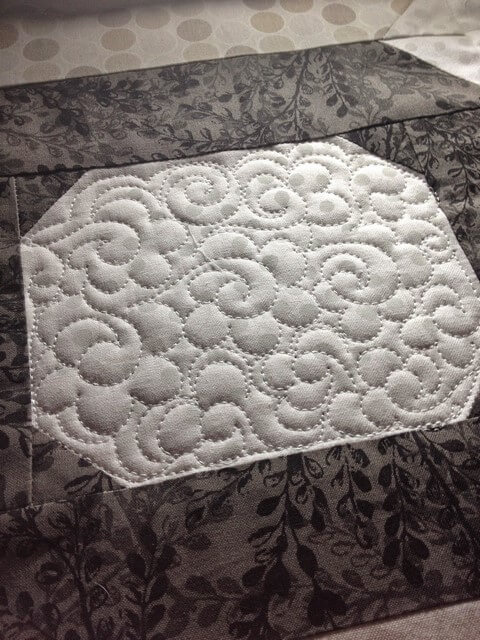 swirl flower fill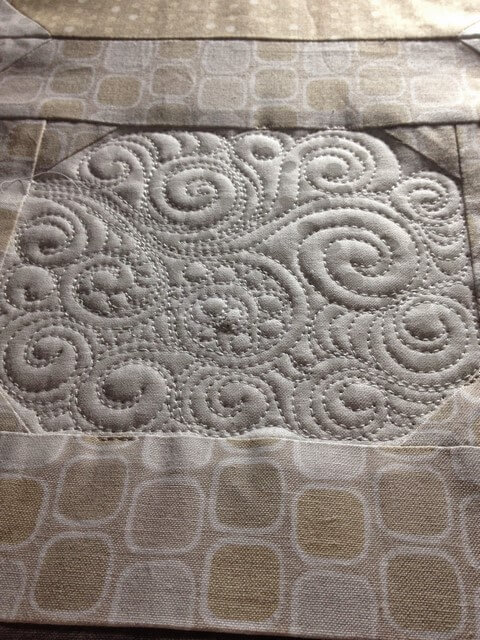 a mix of swirls and pebbles I like to call jewelled swirls.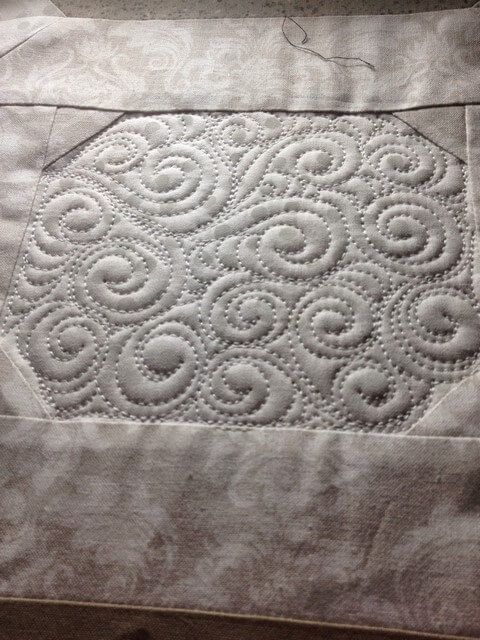 swirls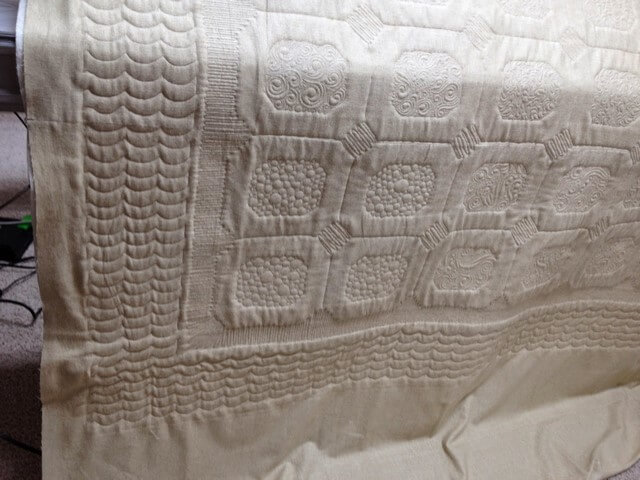 Backing - I also stitched the ditch area of the outer blocks to show definition of the piecing and stabilize the fabric some more.