I am addicted to texture.

...and still trying to find the right way to photograph a quilt with texture.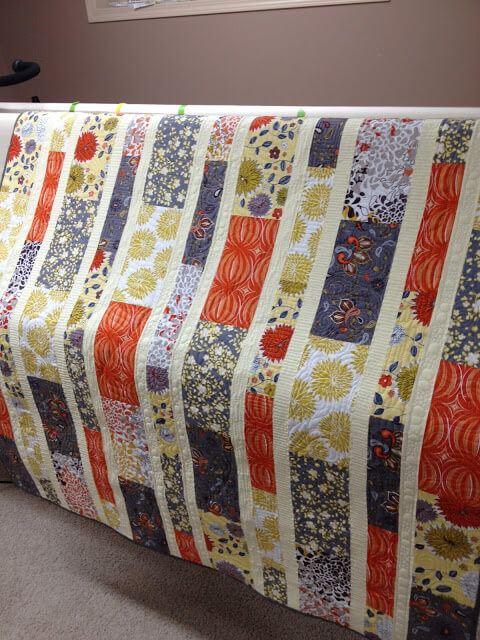 This was an older quilt top I finished awhile back and never had the courage nor the skills to quilt it as I would like. It's just a small one, a pattern I made up on my own.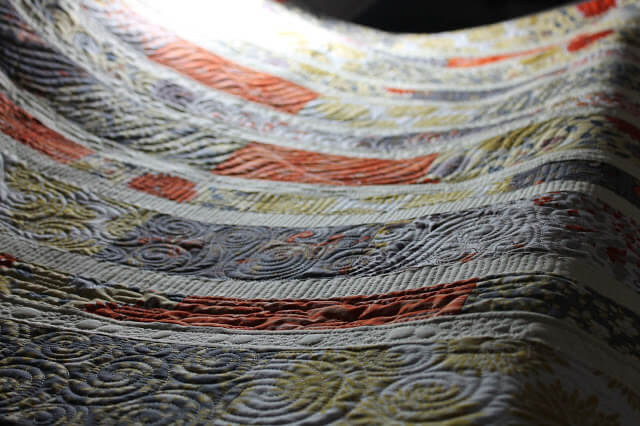 I call her marmalade grey...because marmalade has all of those chunky bits in it to give it texture...
There really wasn't much of a plan, I just wanted to do something that had symmetry and a lot of texture in it. I especially wanted those little yellow sashings to sing.
A note: I used a 100% cotton sheet from Ikea for the backing. Like I had read and had been warned about...tension on the back is sometimes an issue with sheets because of the tight weave. I did experience this, but wouldn't completely stay away from doing it again either.