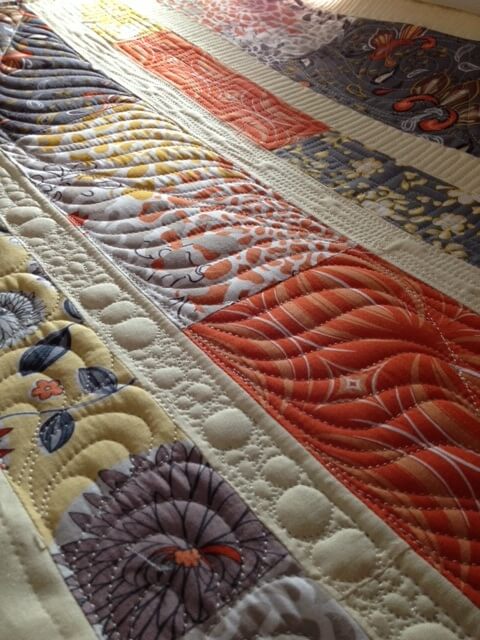 practicing on a quilt top...
It's been awhile. sigh.
I have been enjoying summer with my family. That's all.
And quilting like a madwoman for the charity Quilting for Calgary - flood quilts. So far, the count of approximately 1300 completed quilts are sitting in the warehouse awaiting distribution this weekend. How totally incredible!!
Now that we're back to September and routine...I am too.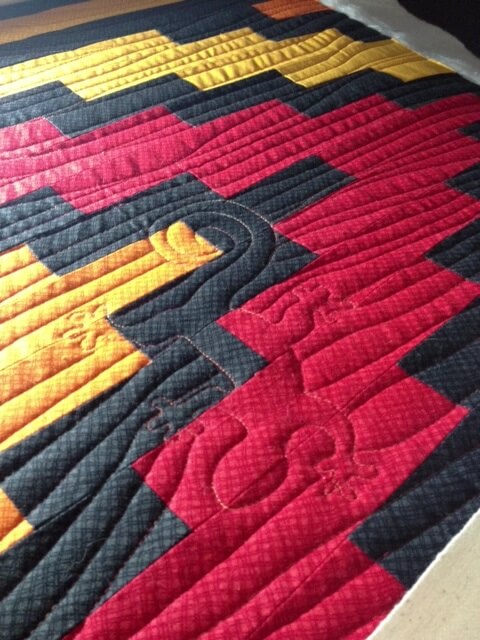 adding geckos to a gorgeous Southwest inspired quilt by Sheila.