This beauty was pieced by Shena of
Apple Pie Patchwork
in Lethbridge. Isn't it stunning?
Based on SewKindofWonderful's Quick Curve ruler and patterns. I love how this one was done with an assortment of solids, framed in a dark navy blue. It's so pretty!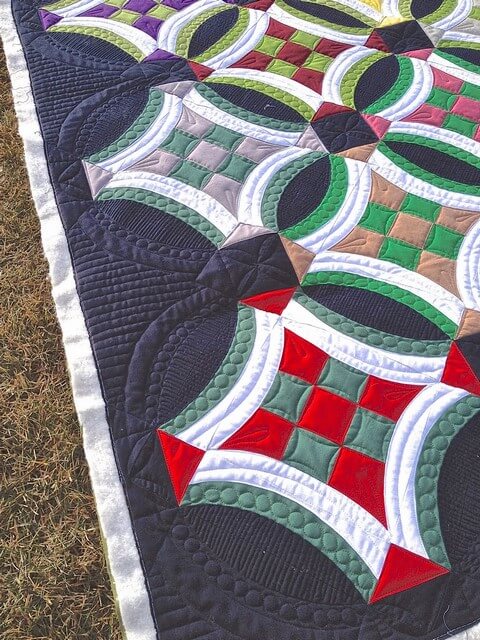 I lightened the photos a bit to show some of the quilting on the navy blue.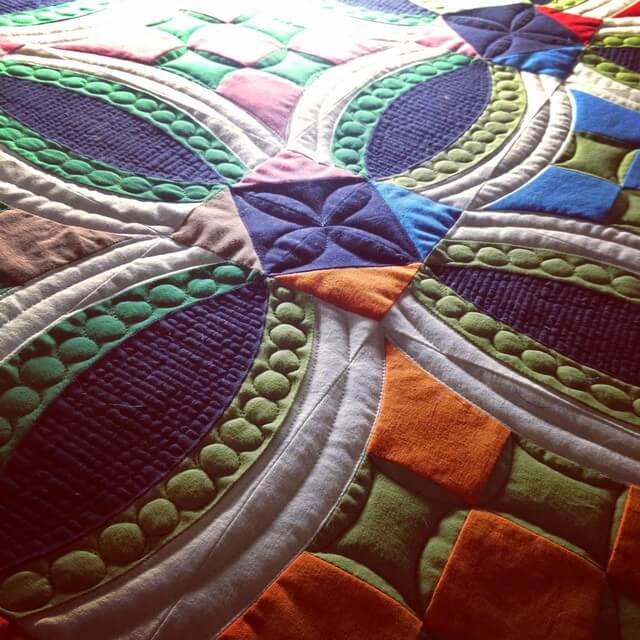 close up of some of the blocks as I was working on them - note some of the areas are not complete yet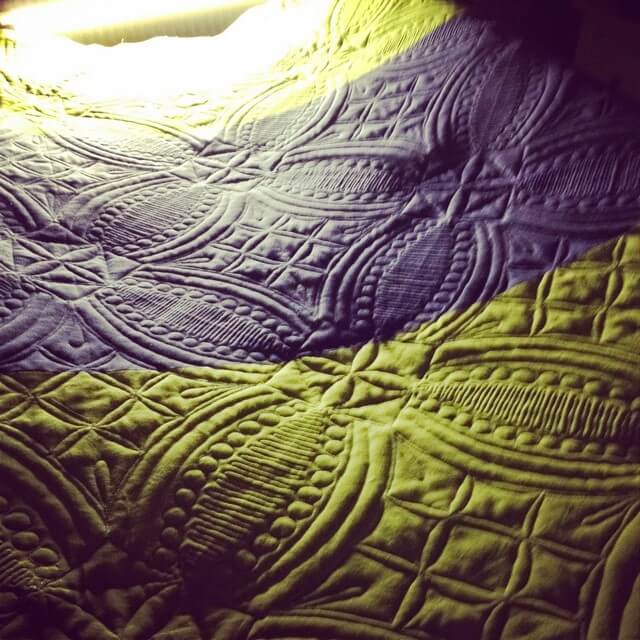 The backing is pretty too - I love how the quilting shows up.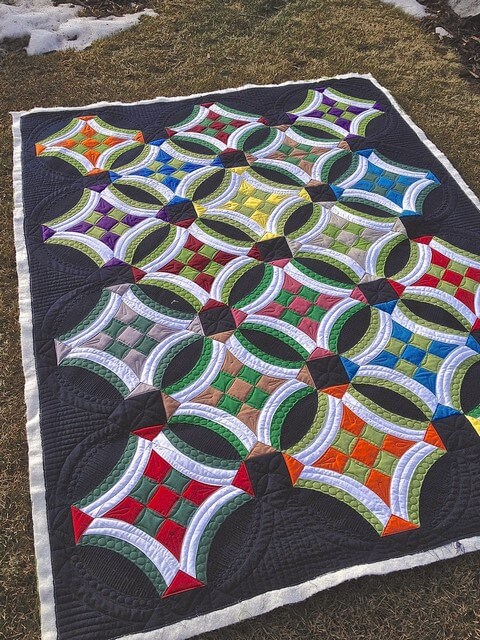 One thing that is always difficult is to pick a bobbin thread that will work for your top threads, especially when there are so many colours in your quilt. This is especially true when you have a solid colour fabric backing....it will show every single thing! Because the backing was a green and navy solid, I chose navy as my main bobbin colour. Contrasting top and bottom threads are risky in that you may see evidence of them on either side of your quilt. So, I chose a navy bobbin thread for the majority of the quilt - except for the white top/white bobbin areas.
I loved working on this quilt!
Quilted on my apqs machine
Hobbs 80/20 batting
Assortment of Glide and Superior Magnifico threads on top to match colours
Navy blue, white Decobob prewound bobbins from Wonderfil
I have some pretty amazing quilt tops in queue for the next while....stay tuned!