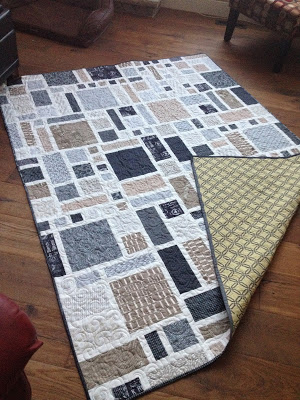 Remember my
modern quilt for my bed?
Well I had extra left overs, so I pieced them together and made a large lap quilt for my sister....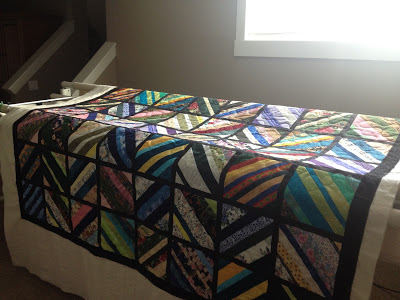 This quilt was made using strips from my client's scrap stash. She prefers very very loose quilting. As she tells me. If I think it's loose, loosen it even more. ha! To give you an idea of how large this meander is - I put one of my L sized bobbins inside one of the meander curves.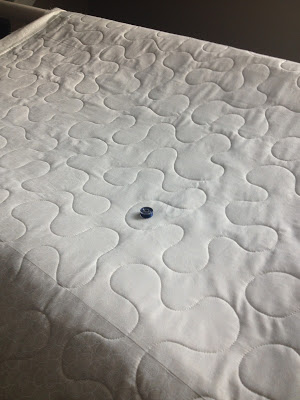 That's large quilting - but it is lovely...all draped and soft and very much withing the batting limits of quilting every 4''.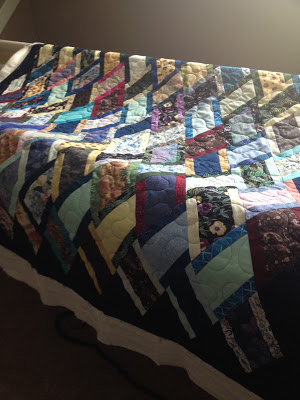 Another scrap quilt she did - this one is so cool - strip piecing and then cut on a 60'' angle to make diamond shapes...or are they parallelograms?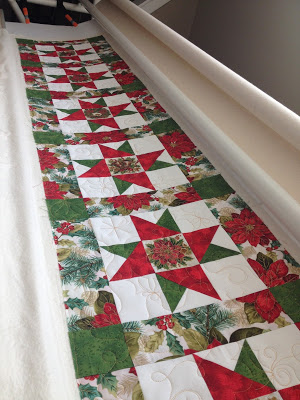 A beautiful Christmas table runner...a loose overall design with loops, swirls, holly leaves and snowflakes.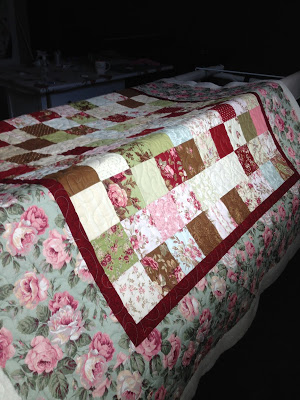 Another queen sized bed quilt - aren't these colours beautifuL? Just a simple patchwork quilt...I used the Tranquilty pantograph on this quilt.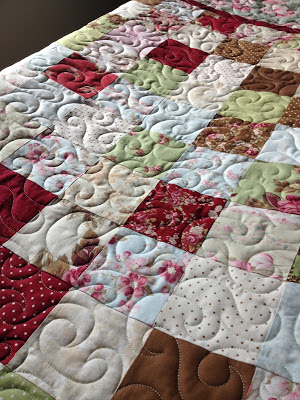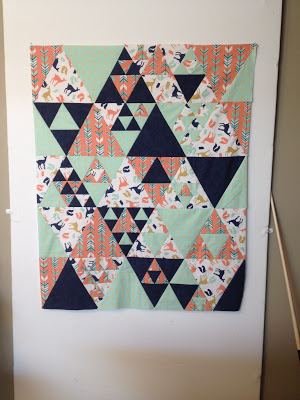 Jamie pieced this flannel baby quilt for her new baby. I love the navy blue, coral and mint greens together! This is before the quilting...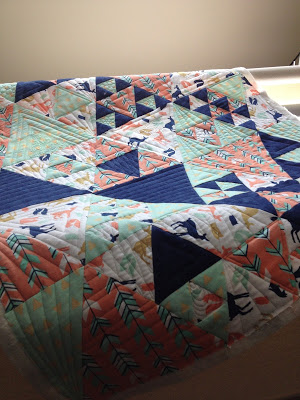 and here is after...mostly straight line designs to emphasize the geometric feel to this quilt. I did mostly looser work to keep the gentle softness of the baby quilt.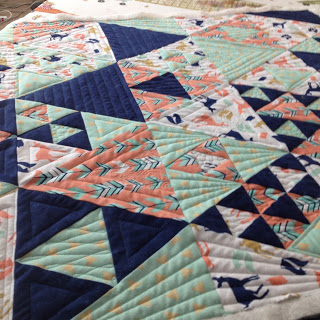 That's all for now....have another quilt to showcase - A tula pink butterfly quilt...but am working on the photos for that one first!