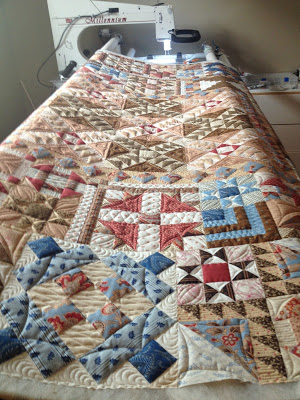 Linda pieced this incredible Farmer's Market Quilt (Laundry Basket Quilt patterns) I love the neutral colours in this quilt top - especially the pops of blue. She specified custom quilting, but not too too dense. I loosened up some of my quilting and still did a lot of texture quilting - to show off her piecing.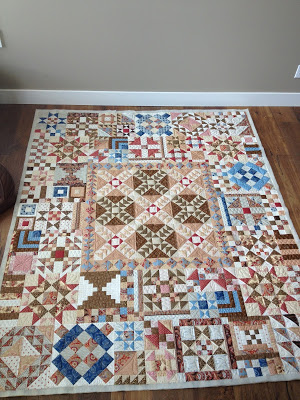 As you can see in this photo - the quilt has a centre focal point.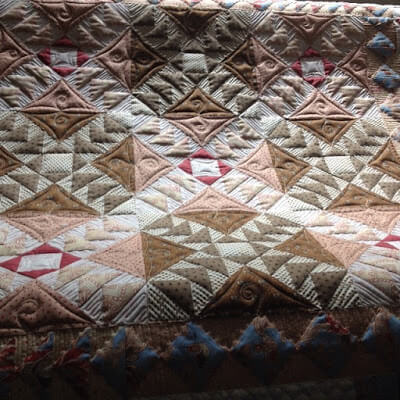 The flying geese were quilted in a way to allow them to stand out. While the larger triangles had a simple continuous curve and swirl design.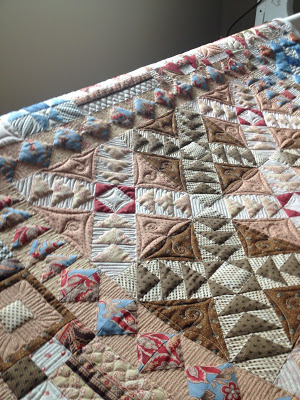 Around the centre 'medallion' section, I quilted around the triangles and the diamond shapes to allow them to pop and give that centre area a frame.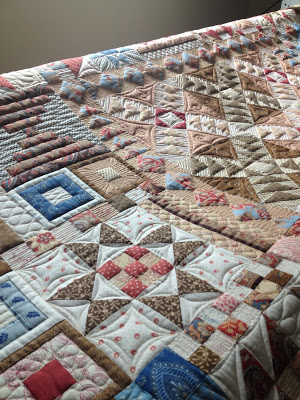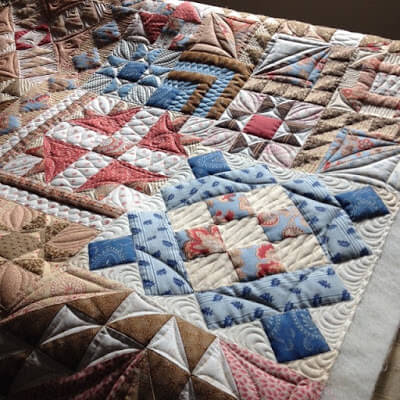 When I do custom quilting, I try and choose 4-6 designs to use throughout the quilt...this keeps everything uniform and ties all of the quilt together.
The rest of the photos here are self explanatory - eye candy. :-)
Linda did a fantastic job of piecing this quilt. When things are really accurately pieced and pressed, it makes the quilting easier, but also allows the way I quilt to show off the piecing even more.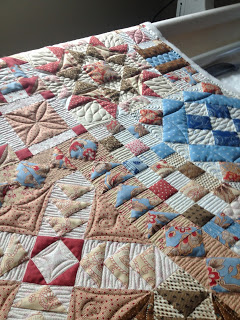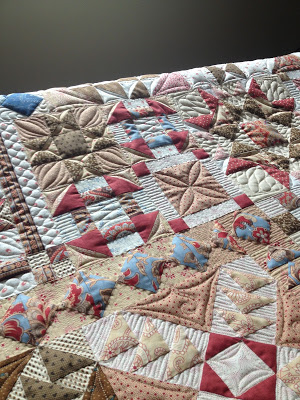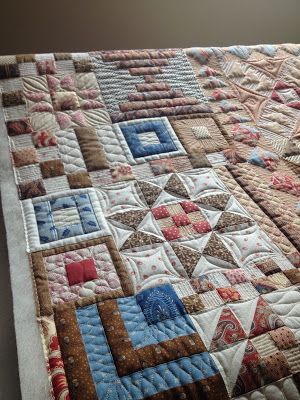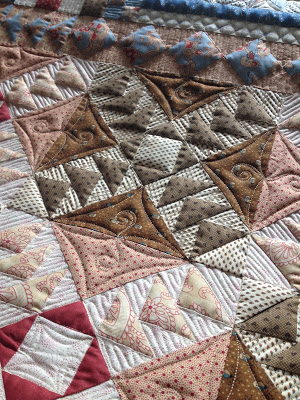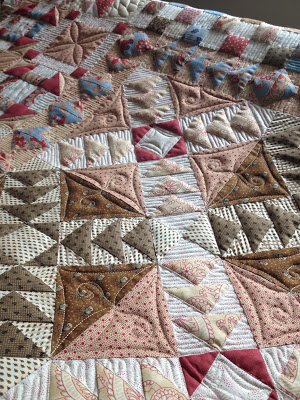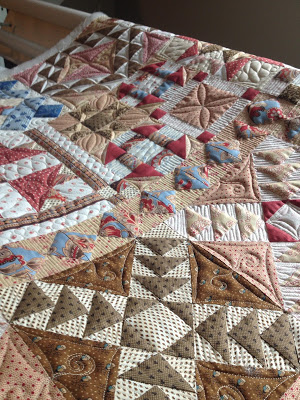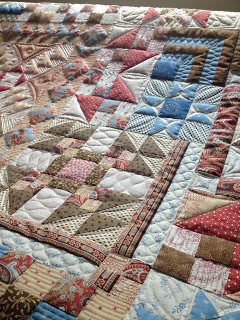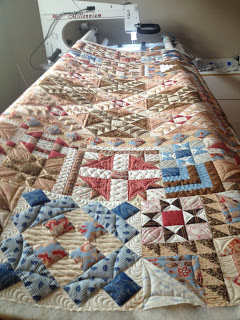 Details:
Thread - Superior Magnifico thread on top. Wonderfil Decobob thread in bobbin
Batting - Hobbs 100% Heirloom Wool
Hand guided machine quilting on my APQS machine.