Linda brought in a few amazing quilts for me to work on this week - I love the bold batiks anchored by the black sashing on this one. We chose a pantograph pattern called Dazzle, and a fuchsia variegated thread by Aurifil.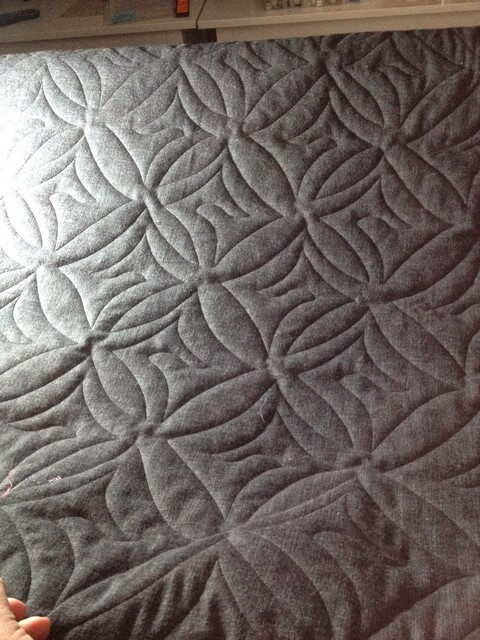 Better shot of the pantograph design Dazzle on the backing...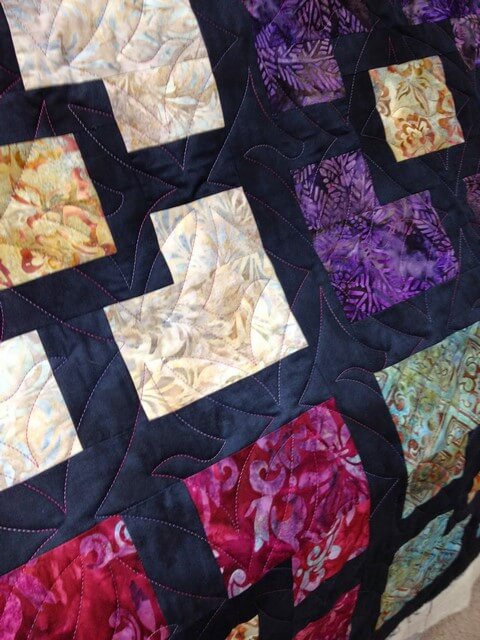 The thread colour by Aurifil just sings on this top - it melts right into the variety of colours, and then on the black sashing you see pops of the colour. Love the colour choice!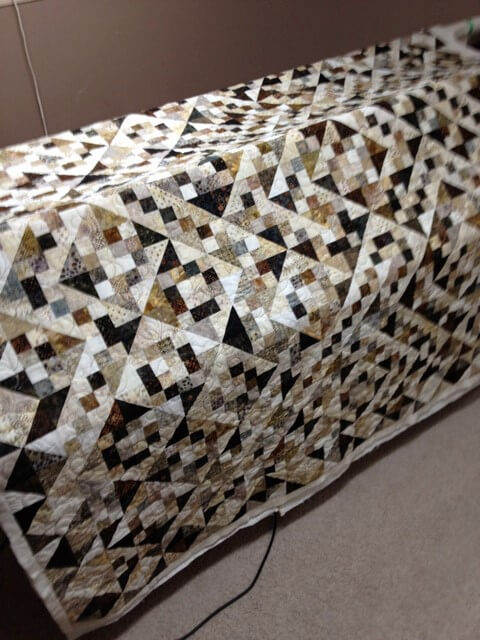 This batik beauty was quilted with a looser overall design using leafs and swirls.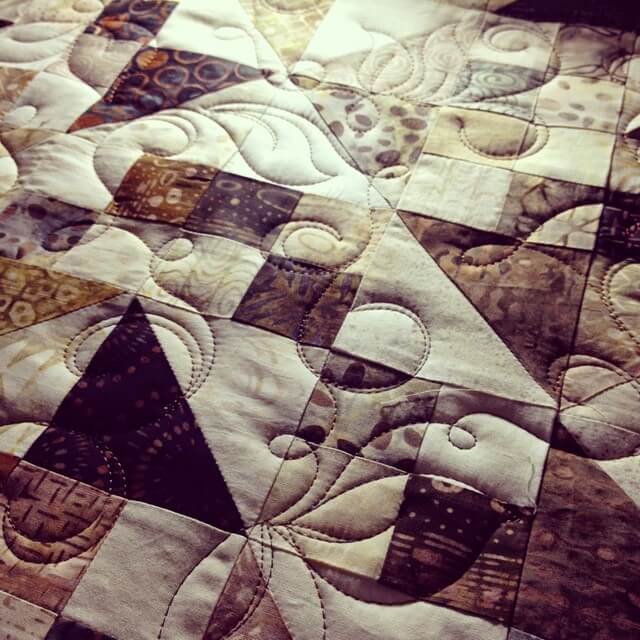 This design was fun to work on after a lot of dense quilting earlier on in the week.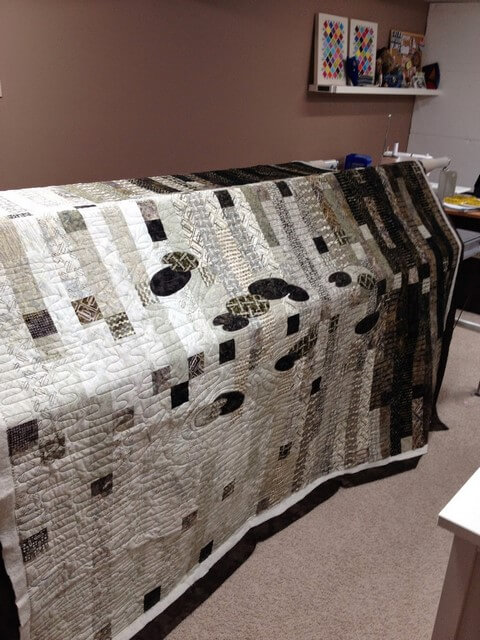 Tamara brought in this lovely batik quilt - Willow Stonehenge -The Pond pattern. I quilted a long wavy grass texture in the darker areas, and a watery meander in and around the lily pads to represent the pond. I used an incredible thread by Glide called Fool's Gold - it is kind of a metallic army green and it really goes well with those brown and taupe batiks. Need to order more!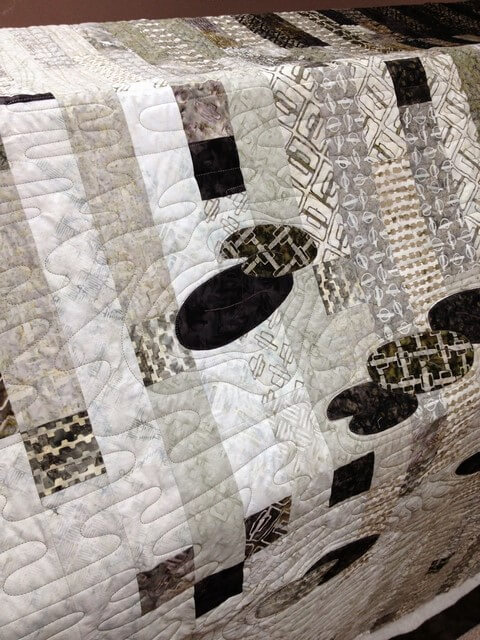 I have learned that brown quilts are almost impossible to photograph! I find it really hard to get the lighting right to show the quilting!