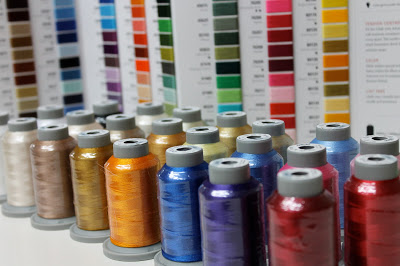 Is it possible that my addiction to solid colour fabrics could easily transfer over to threads?
Look at this gorgeous pack of thread I bought from bobbincentral.com
This is Glide thread, which has come highly praised by many longarm quilters from what I read. I also received a colour card - and it's actual thread wrapped samples too, so no distortion in colour.
Three other brands I want to try out - the new Aurifil longarm thread, Superior and Metro/Sigma.
oh this could be trouble...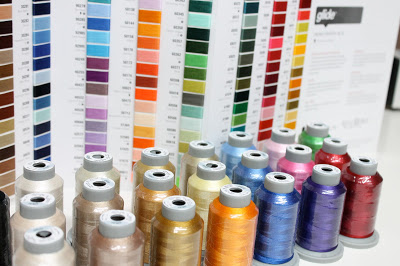 Only thing I realized.... I didn't get any grey. And I have a King size top to quilt soon with grey thread. sigh.