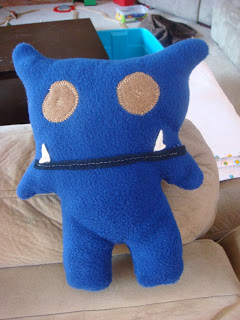 Ned is inspired by the
Ugly Dolls
I see at the specialty toy stores.
He cost $7.00 to make, and I have enough fabric left over to make about 10 more.  So, really, he cost about 50 cents.
My kids are fighting over Ned.  He's not even had his stitches put in yet, or his final touches of stuffing adjustment.
He's so weird and ugly.  And Ethan loves him.