Feeling rather confused about what to do next project wise.  Another ADD week.   I went to my favourite local quilt shop that has some of the modern prints that are out there, but not all of them.   And again.  Awestruck by the prices.   15.95 per meter.  Fat quarters were 4.95 and 5.95 each, depending on the line.   *shaking my head just thinking about it*
They did have some older Anna Griffin Christmas fabric on for 1/2 price, so I picked up these: I liked the limey green and the brick reds.  Stash builder for Christmas.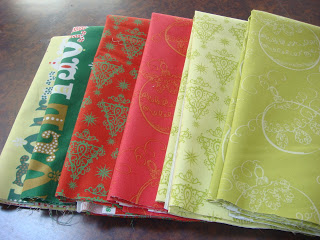 And they had this adorable bird fabric (16.95 per meter, gasp!) but I had to buy a bit of it.  Coincidently, it went really well with the christmas red and lime colours.   I may be able to put them together and disguise the Christmas part.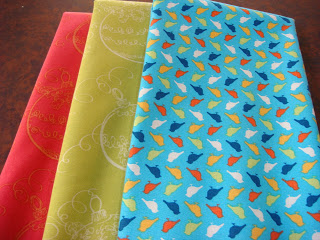 So, I really need to figure out what to sew next.   I think I need some shopping therapy and build some stash projects.   my problem is that I love everything out there, and can't focus in on a project.