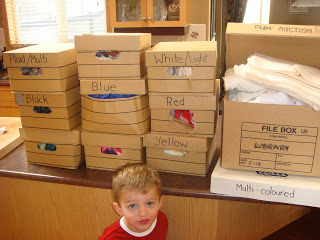 I found someone's stash this weekend....all for$40.
Now, after rummaging through the boxes, I'm wondering if I paid too much for it, as there is alot of stuff in there I probably won't use.   But, I'll go through it and donate the rest, I guess.  Lesson learned.  But when you read an ad that says 10 boxes of quilting cottons for $5 each, I kind of got excited.  And when you arrive at the house, you get excited, and nervous, and I'm not the kind of person that says, um no...this just won't work for me. 
But lots will work.   
I'm dreaming about a juki machine and a frame....went to the creative stitches show (like a sewing trade show) this weekend and found my thing.