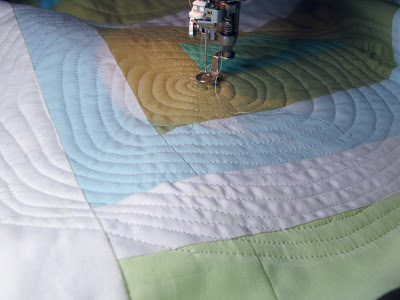 No stippling for this girlie. No straight lines. No patterns to trace.
and you can tell. LOL
I'm doing circles - dense concentric ones and loose lazy ones. And then inbetween - filler doodling.
It's my doodling quilt. And there's uneven stitches and circles that are kind of wobbly, but it's fun and kind of therapeutic.
I'm not a perfectionist - I really enjoy process and the journey of learning something.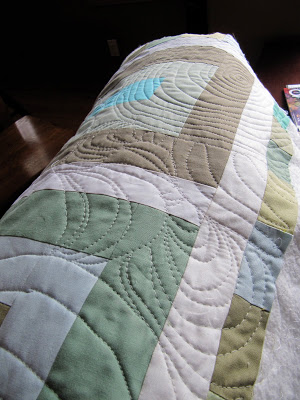 Here's what I've learned so far - when you are quilting a large pattern, don't worry about where you are, worry about where you are going in about 6 inches from now, that will give you smooth lines. Kind of a life lesson too - don't worry about what you're doing now...but where you are going.... deep huh?
Have a great day!
Juki and I are mending our friendship...so far I've been giving alot more than she has, but so far things are improving. ;-)