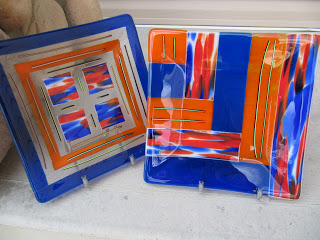 I've moved and am now living in yet another city. Calgary is beautiful, the weather, so far, is great (a little of this a little of that...and lots of summer thunderstorms, ya!) All is good.
Our new house is quite new, so all we had to do was move in and unpack. There are NO renos to be done. I'm kind of relieved about that. My sewing space is a shambles, as it seems to be the last area of the house to unpack, but my machine is ready...my sketchbook has been in overdrive, and I'm ready to sew.
I've sketched out a few projects, one is in line to get started - I'm just awaiting for the fabric arrival. The sketching aspect is fun, but the actual planning and fabric requirement thing totally hurts my head.
I've been thinking of trying some software out, but being a mac user, there doesn't seem to be many options. I don't think software would ever replace my love for sketching out an idea, but it might help with accuracy and repetition of drawing blocks. I need a tool where I can draw my block idea, and then repeat it, flip it, turn it..to try things out. nothing fancy with fabric patterns and such..just something to work with blocks. The search will continue.
Next on the agenda, is getting blog reading back up and running. I've taken a huge hiatus from blogging - including blog reading. to the point where I had thousands of unread posts....so I've marked them all as read, and will start this week. Oh blogland, I've missed you. I can't wait to contribute to your blog comments...and I hope you continue to follow along with me. It's been a tough year, more than I could describe in words in blogland. But I think....I think we're back on track with life. And I can really feel my passion bubbling again.