I was doodling again, and a few cool ideas for new graphic patterns emerged. Onto the pile of the 'to do' list they go. There's just so many on my to do list. Frightening.
One idea, came from a sort of fancy letter A. This was a very quick 30 second idea, but I wanted to share the process stemming from an idea to pulling fabrics to fruition. This will be a VERY vulnerable train wreck, I'm sure. I'm planning to make this a small quilt... 'mug rug' size (gawd I HATE that term)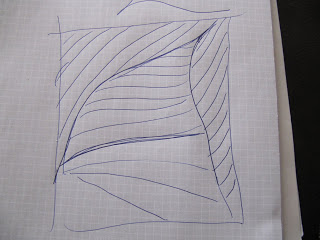 I started pulling reds and blues, which I love, and then some browns - the photo depicts more mustard colours, but they are browns...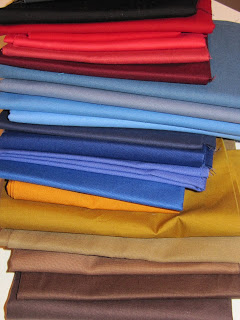 I have no idea how this will turn out. I may need some hugs later. ha!
This has all stemmed from my reluctance to restart my beloved baking project. I spent 3 days watching Dr.Phil, Ellen, Days, and Dr. Oz, ripping apart every.single.seam. In all my extensive (ha) quilting experience, I've seen bloggers post about ripping apart quilts and starting over again. I've never had that desire. Until this project. I love the colours too much to do an okay job. So in a pile of unironed, seam ripped state they sit. For days. They haven't moved from the living room in a week. Can you tell?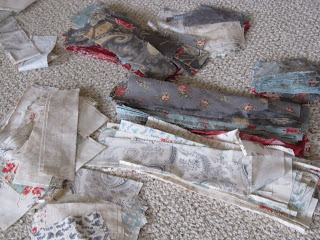 I've reworked the colours and they are much better now. But I'm just taking a few days off to recharge.