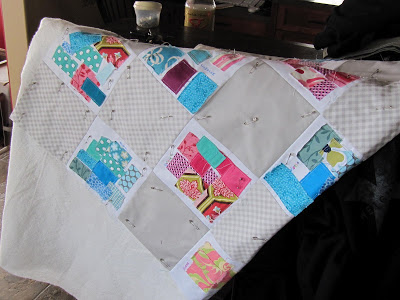 I've pieced batting together before - the long way. Until I discovered this dynamic stuff: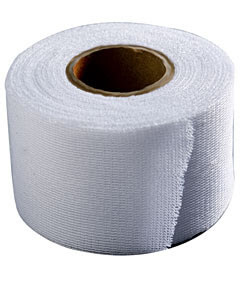 It's called
Heat Press Batting Together
. It's basically just a super thin piece of interfacing with glue on one side. Rather than stitching your edges together, just lay this thin ribbon down the seam line and press. Awesome.