I bought this lovely tea towel only for the colours in it. What a fabulous colour combo!
I have become a dot com. Yes, I finally cropped the trapped in my head dot blogspot. I'm now millionsofthoughts.com Finally! No particular agenda, just am tired of the super long title it was.
My quilt in progress is going very well. I hope to show some stuff off soon!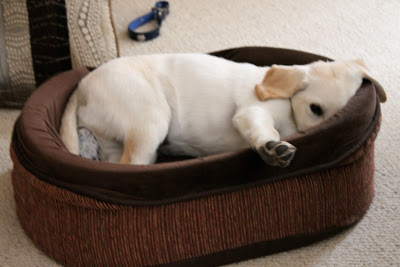 My Jasper is growing like a weed. Look how he squeezes himself into his bed! Time to get a new one. He steals my (clean) underwear from the laundry pile when I'm folding laundry and sleeps on it.