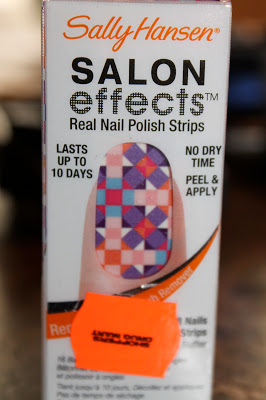 Oh boy.... these were found in the 99cent bin. I just HAD to have them....so I could blog about them.
I have this thing about too many quilty tchotchkes in our world. I mean, I ADORE actual quilts and quilt designs, design inspirations everywhere, but when I see quilting teacups, towels, curtains, carseat covers, t-shirts, bathroom accessories......or a quilting nail polish design I admit I rolled my eyes a little and giggled too. And then,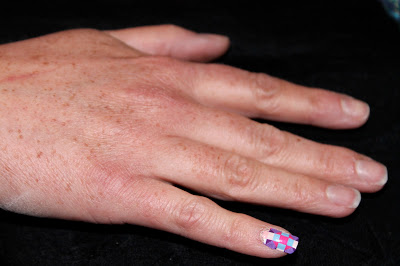 I applied one.
*blink*
*blink*
And now I want to apply another. Do you think hands and toes would be too much?
Is this taking things too far????
I am going back for more tomorrow.
You too can own some - they are called Sally Hanson Salon Effects in 510 - Mod About You.