Welcome to my submission to this year's
Bloggers Quilt Festival
I haven't participated in quite some time, so I'm jumping in this year. My current project isn't quite finished as I ran into some snags with my machine, so I'm sharing with you today my Marmalade Grey Quilt in a panicked attempt to share something with you...and possibly win some of the great prizes!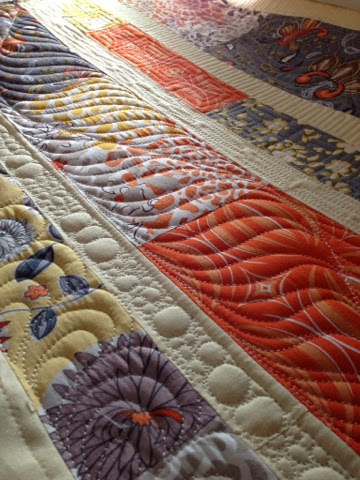 This was a fairly simple quilt I designed in a vertical brick style with narrow pale yellow sashing.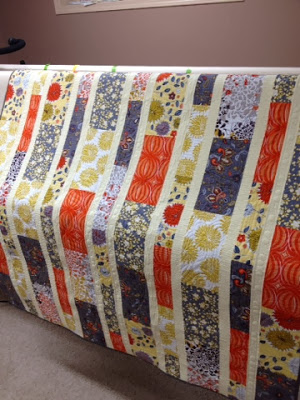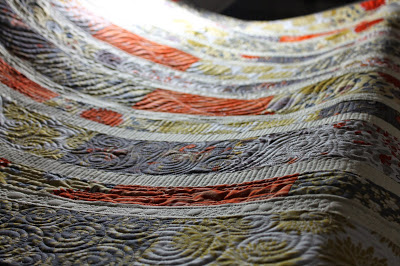 I quilted it with my longarm quilting machine. I really wanted to practice some of my modern stitching designs to showcase on a sample quilt. Voila, Marmalade Grey came alive with texture.

The more I learn to quilt on my longarm quilting machine, the more addicted to dense quilting texture I become.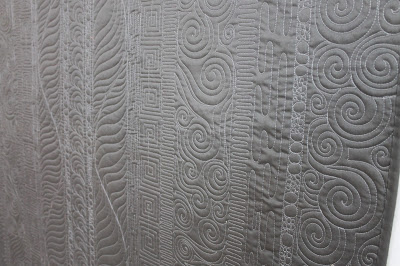 Fabrics by Anthology Fabrics - High Society
Thread - Superior Magnifico
Batting - Quilters Dream 100% cotton
Backing - Ikea bedsheet!
Measures: 45" x 45"
Professional Machine Quilting Category
Thank you so much to Amy for coordinating this massive project, and to all of the sponsors that donate prizes to make it just that much more fun to participate!