...or...how I accidentally discovered a cool way to audition fabrics for a quilt.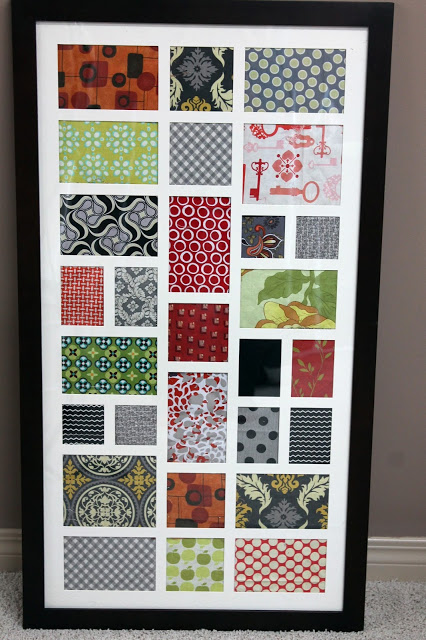 I've got a few of these collage photo frames hiding in closets around the house - great intentions to fill them with photos, but alas...I find the photos look so cluttered. So, I thought fabric samples would look uber cool in a collage for my studio. And they do! This would be an easy way to audition prints that you are unsure of - place them together in a collage like this and see how they work for a quilt!
**GIVEAWAY:
As I have been sorting and cleaning out closets, I cam across these two piles of bee blocks that I know I will never put together. Sad, I know...but I just won't. So, if you are interested , let me know which one you would like, and I will draw a winner in a few days! No special comments, no 'subscribe' to my page (but please do if you want) no facebook links. Just a giveaway. That's all.
I'll draw a winner in a few days - please make sure you are not a 'no reply comment' person!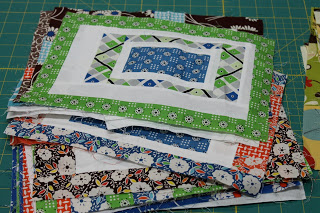 The fabrics in these blocks are all Denyse Schmidt - these are rectangular blocks.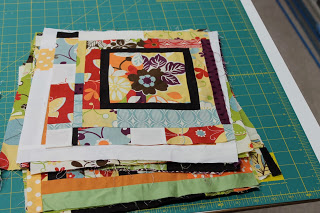 These fabrics are all Wonderland by Momo - Moda.
contest for giveaway now closed....winners announced on next post... thanks!