Melissa, a friend from Australia, wanted to try me out. She sent me this adorable modern dresden style quilt made with Christmas fabrics. I went to town with some positive and negative space quilting - denser quilting in some areas to make the lovely piecing pop.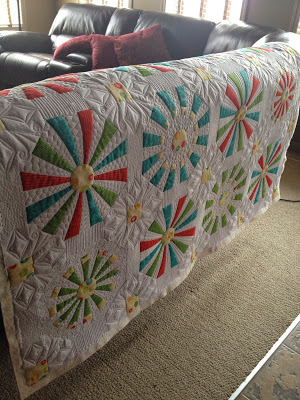 I stitched around each of the 'blades' or 'spokes' of the dresdens to give emphasis on the piecing. In larger space between the blocks, I saw the perfect opportunity to add some snowflake designs.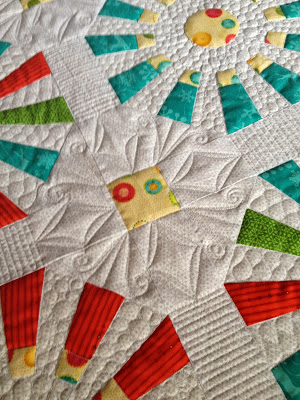 In the white space of the dresdens, I alternated a few designs: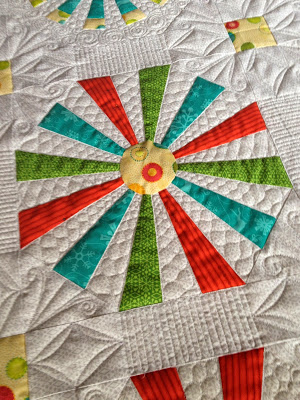 Ribbon Candy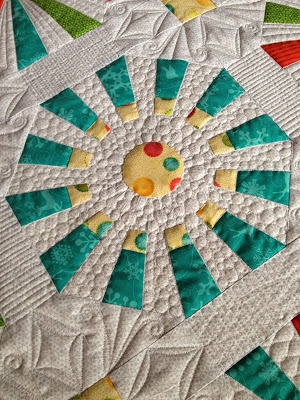 Pebbling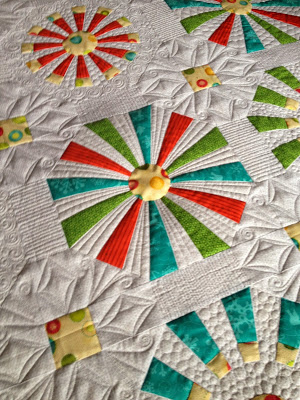 Straight line quilting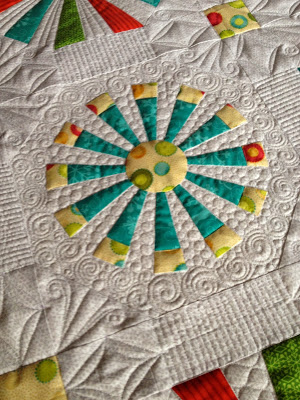 and pebbling leading out to swirls....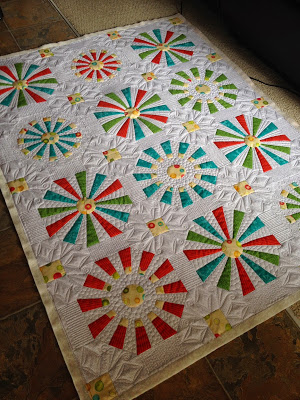 Isn't it pretty!?
Top Thread - Glide thread in white
Bobbin Thread - Wonderfil Decobob in white
Batting - Hobbs 80/20 batting