This beauty was made by a first time quilter!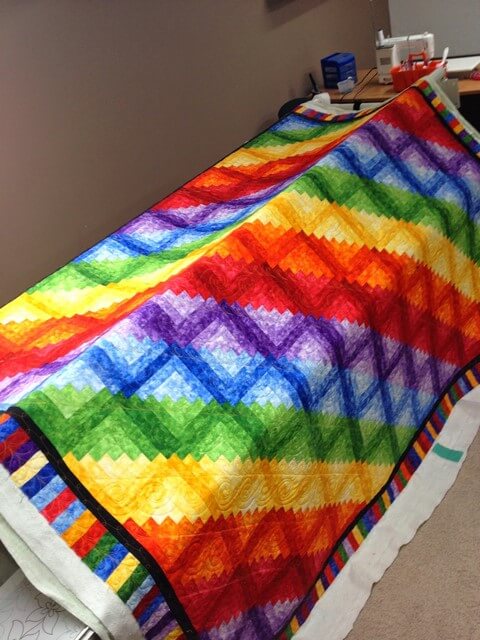 totally honoured to quilt this one.... It is just full of happy and cheer!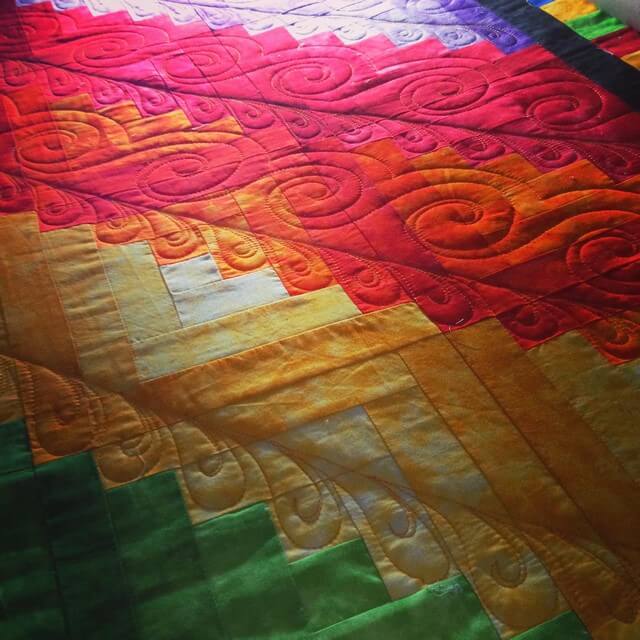 I called it the beast as I was quilting it. It is approximately queen sized, and because the colours were on the diagonal, the quilting was requested to be on the diagonal too. That means, that I had to do a lot of rolling up and down the quilt, back and forth to quilt in those diagonal spaces. Hence, it was a beast to quilt. But it sure turned out beautiful!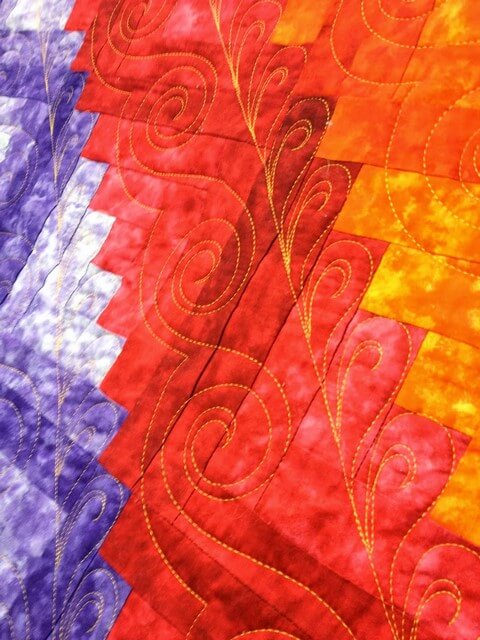 I quilted spiral swirls and plumes up each colour way.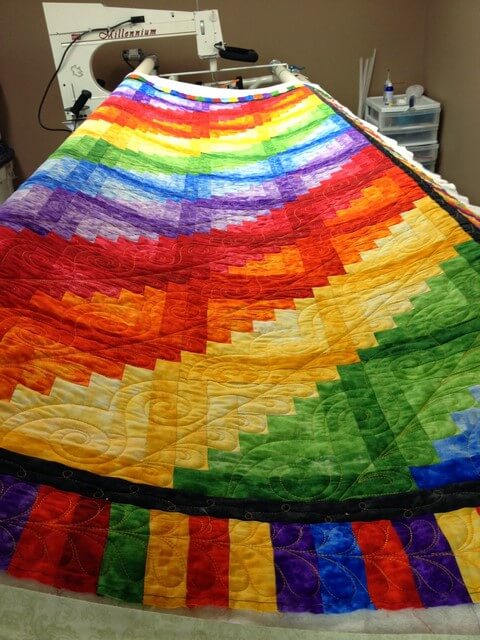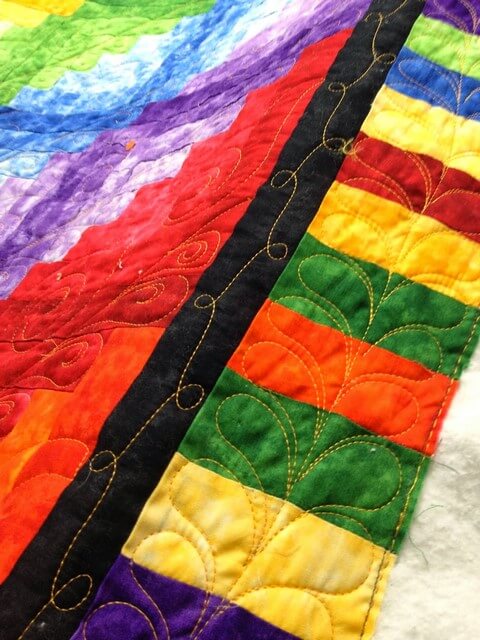 The piano key borders were done in a whimsical feather shape. The small dark border was a simple loop de loop.
Thread: Superior Magnifico in Yolk
Batting: Warm and Natural