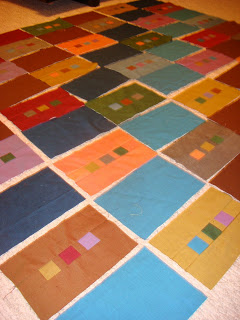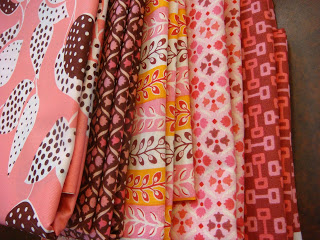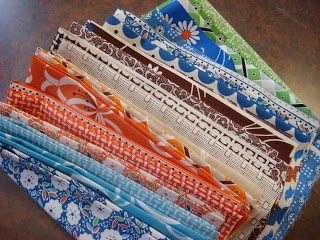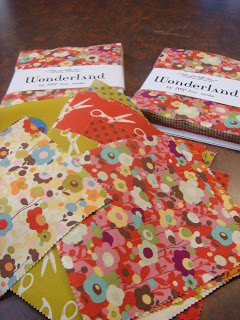 Not including my vintage linens that I bought from etsy last week.    Or the red and white gorgeous prints that are waiting for me at the quilt store...or the cute barcelona skirt pattern from Amy Butler that I'm dying to make...
The top photo is terrible quality, sorry.  It was taken down in my basement in my sewing area.  Perhaps that is why I've been in a rut.  It's just so nice and sunny up here, I'm always by the windows.  Down there, it's dark and bleak.  and cold.  
today - piecing will be done in the next 2 hours.   Pin basting and quilting will be done by the end of the night.  
**edited to add - piecing was done by early afternoon. backing ready and taped to the floor.  batting was the problem.   I thought I had enough.  about 4 inches to short in the width.  Tried to then piece some batting together, which was all fine and brilliant at the moment.  Until I laid it flat, and it wouldn't lay flat.  And then of course, there's the cat.  Who loves tape. and anything fabric and sewing related.  Apparantly he knew that things weren't going to lay flat for me, as he lunged under the puckers at the edges.  Then he found some tape lifting and proceeded to pull that stuff off.   My night has been called.   Off to watch some telly! LOL!
Off to the store in the morning for batting.   After my doc appointment and before my eye specialist appointment.     If my eyes being dilated  goes back to normal, my new goal for completion is done by Friday.    At least I can feel some excitement coming back.   
Hey.  I'm nearing post number 250.  Sounds like a great number, doesn't it?   Maybe it will land on my birthday!!  Double whammy!