Katie Jump Rope Quilt (aka, Ethan's Design) is almost done. It's a very easy quilt, and is baby size, but it's been a busy week. Life comes first, and then quilting. bah!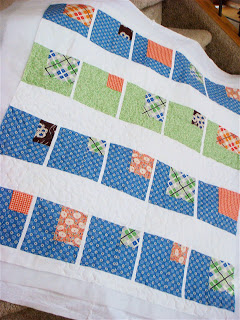 I'm experimenting with several things in this quilt - making up my own blocks, spray basting, a different kind of batting (thin poly blend I had from my stash) and machine sewing the binding.
I'll let you know what happens.