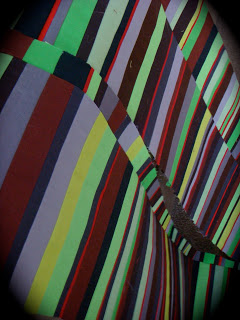 My solids quilt top is almost done. It's been a tough one. I figured out that I've sewn 9km worth of seams for this. There are a lot of seams. And now, I'm onto the vertical seams, which I'm having to press open..fun. I'm still not sure about this. I've been calling it my reefer quilt.
LOL
If you click to enlarge the photo you will notice that my dog decided to camp out on my layout this afternoon without me realizing it. And...tons of threads. Kona Cottons fray and shed. ALOT.
**the colour that looks yellow is not yellow, but a limey green with a yellow undertone. can't for the life of me adjust it on camera or in iphoto.