I couldn't pass these up today..
Mint condition linen placemats (thin though - not doubled fabric) and matching napkins, 6 of each. Seriously, I don't think these have ever been used or unfolded. I love the aqua border and thought these would look really cool somehow as a quilt. I'm going to do some figuring out, but I think I may need some
Workshop In Progress
advice soon!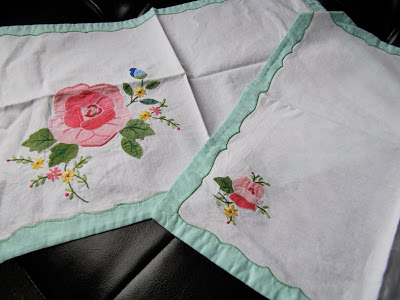 6 yards of 60" white cotton with charcoal polka dots for FIFTY CENTS! It was supposed to be 12.00, but it was green tag day and all green tags were fifty cents. yay!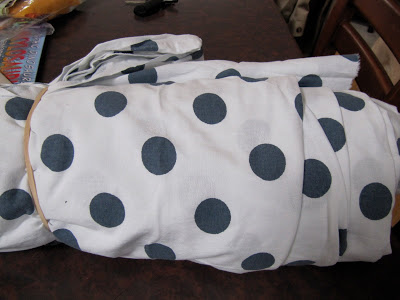 It snowed here yesterday, blizzard like, like a good 10cm. Isn't it May? I don't think we got it as a bad as south of us, but still, snow in May??