We knew there was some work to do on the house when we moved in... painting has been ongoing here and is almost done. Just a few more rooms to go. The bathroom was a biggie, one that we are just not experienced enough to tackle.
**insert cheesy sixties disco ambient music now...
Before: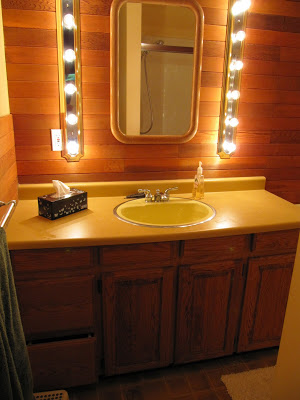 Gorgeous sauna siding....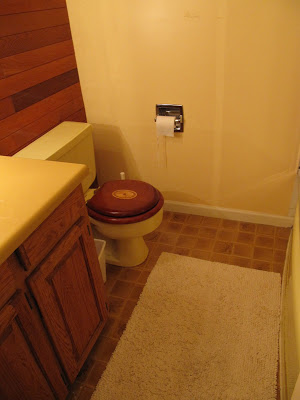 Yes, that's a yellow toilet, yellow sink, and yellow tub.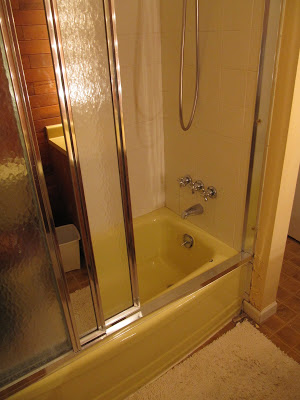 We didn't want anything fancy or upscale - just something up to date, clean, white and energy efficient. (That toilet tank took about 5 minutes to fill!)
When the contractors came to gut and reno...we found moisture damage...and HOW! The subfloor that was put in under the lino was fibre board - which totally sucks up moisture like a sponge.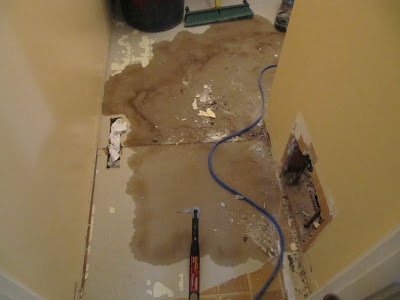 After: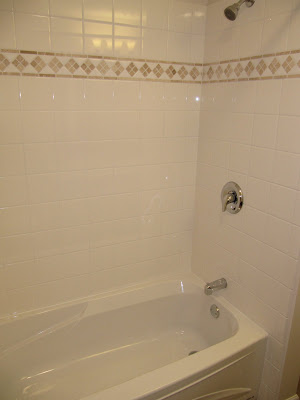 no decor yet...this is bare bones ...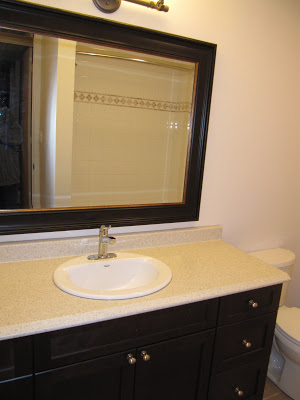 toilet hasn't even been peed in yet in this photo!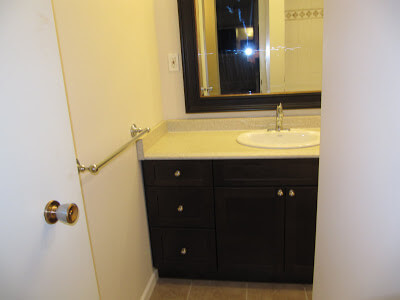 We put up one of those curved shower rods for our bath - what a HUGE difference in space it makes when taking a shower! highly recommended.