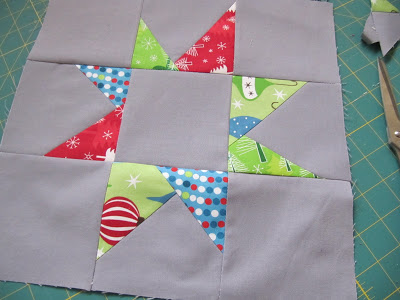 How do you make sewing mojo? Can someone give me the recipe please?
Actually, I totally know the parts that are affecting me:
1. New home with 'jobs' that should be tackled...e.g. painting, ripping out other bathroom, carpeting, flooring....
2. WIP's that should get finished and are still hanging around weighing heavily on me.
3. Sewing Bees - one is over. Another one, there's still a bit to go.
Sewing Bees - I know some of you are in many bees. I joined two for fun in 2010. While I really did like learning some new blocks, this has greatly affected my impromptu sewing mojo. When I get an idea and have it drawn out and want to play with it....the sewing bee block package stares at me. Make me. You have a deadline. you need to get it done. And then, poof, the mojo is gone. I won't be joining any bees for 2011. I will finish my committment for the one I currently am in, but that's it.
WIP's - how do you cope with these? I have a bunch. do I just toss them aside and work on l'idee du jour? (idea of the day)