I was sewing for 3 hours straight today...I looked up from my machine and noticed the big huge monster mega man cave tv in front of me: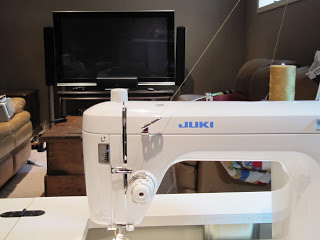 huh. I've been sewing here for 3 hours, and I could have listened to all of the doctors of daytime tv, or the trashy soap stories of Days of Our Lives. I just noticed this? What a perfect setup!
I realized how I've never even had the radio on while I'm quilting. I don't know what it is...the concentration, the silence. But I never have anything on.
You?