uh, mom...I want to go outside now.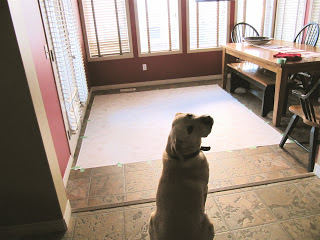 my food and water dish are over there...in the far corner. uh, mom?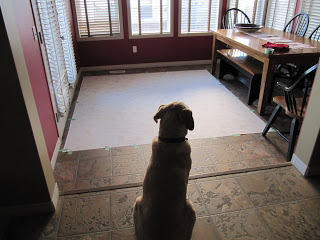 I finally found a spot I could baste my quilt.
Thanks to the help of my wee ones, I spray basted and smoothed it in no time flat. Don't worry, the doors and windows were all open...I LOVE spray basting. Haven't done a quilt this size before, so I'll report back if the spray basting holds up on this almost queen size quilt.