When I thought up these simple blocks, I was playing with positive and negative space.
Here are two arrangements, with just some of the block colours showing-
Randomly placed: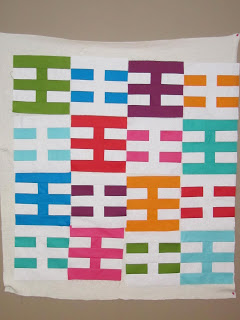 Arranged with its colour mate: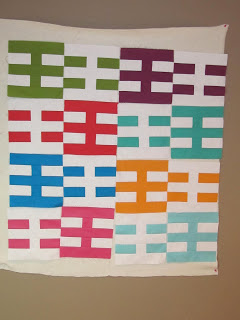 Of course, I still need to play with arrangement of colour, but which do you prefer - the positive and negative spaces arranged randomly, or matching side by side with its colour mate? I think I know what I would do, but curious what you think?
*******
Monday evening was the hardest ever. I put on my brave face and went in with Mandy. It was quiet, calm and quick, and I held her and kissed her as she passed. I don't think I've ever felt my heart really ache until that night. Mandy was my amazing dog - she was a protector, a friend, playmate, a teddy bear, and an incredibly smart smart dog. This house is so quiet and empty without her. Rest in peace, my sweet girlie girl....