So, related to my post I wrote before, I present to you "Salt Air Crossings", aka red, green, blue and yellow quilt.
This quilt measures 60x70 and I've posted a tutorial for it on
Moda Bake Shop
.
The icy blue (ruby ice bella solid) was my choice in ditching the typical white contrast and trying something new....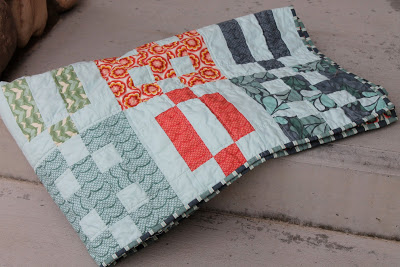 Love the striped binding....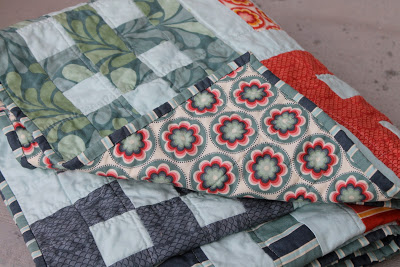 I machine quilted this using straight line quilting. I washed it up to and it gave it a slightly worn/shabby beach house effect.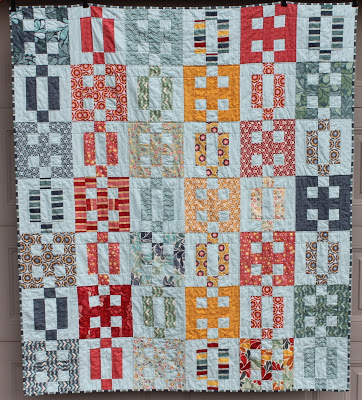 Fabric used for this quilt - Cosmo Cricket Salt Air by Moda and Bella Solids in Ruby Ice.