Jasper has discovered the comforts of home made quilts. How do they know about softness with all that fur? I caught him laying like this after I came up from the sewing dungeon with some clipping scissors.....he was not impressed that I wouldn't let him stay there.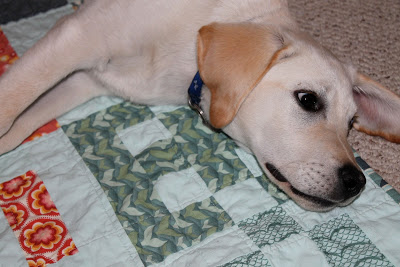 Do you twitter or facebook? I facebook...but not very much. I recently signed up for twitter and have followed some people but don't really get it. It seems kind of like facebook?
Ethan and Cameron are at the driving range each week practicing their golf skills...
they don't share the bucket of balls very well with me.
ME??? I actually signed up for LESSONS! Don't laugh. I'm planning for retirement.
I go twice a week....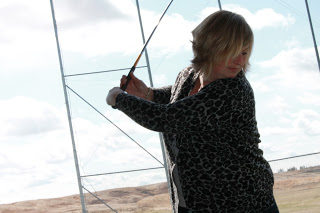 This shot is purely for before and after evidence - before I become a golf pro and get to wear those cute skirts, and before I lose 40 pounds. Yikes, my middle. Cutting the carbs this week baby! (unless my readers have some kind of miracle for me to try)
Tomorrow! My quilt finish - and its tutorial on the bake shop!