I love my days!!!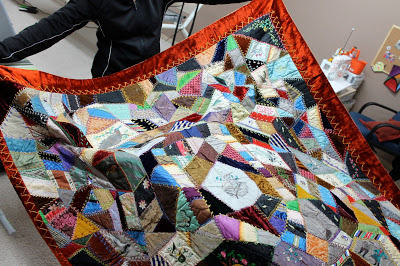 My client S came by to share this amazing treasure she found in a family member's closet. A lump of something in an old pillowcase....when she opened it up, you can imagine the shock and awe....included with this gem was a hand typed card...describing who the quilt was made by, made for, and when it was made - in 1891. She graciously allowed me to take a few photos so I could share with you....the blocks are just so delicate and amazing attention to detail that I just HAD to share it with you!
click on any of the photos to see more detail.....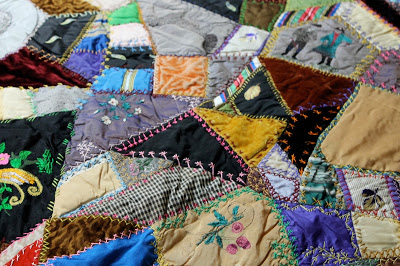 so many different types of hand embroidered stitches...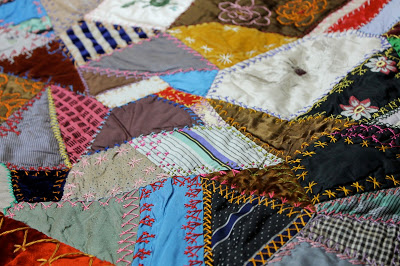 this was almost like an I Spy quilt - except we were just looking at all of the different stitches, fabrics - unbelievable. But...wait... it gets even better. You NEED to click on the photos below to see this detail: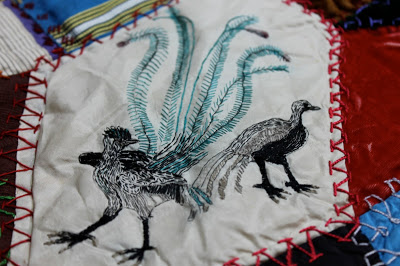 hand embroidered pictures...using ultra fine threads.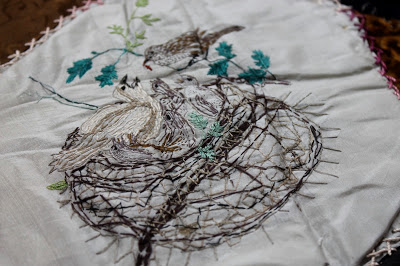 Some of the work, I had to touch to see if it was a pencil mark or thread....nope, it was thread.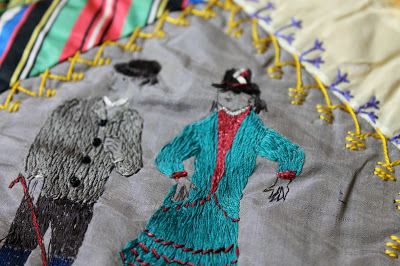 look at the detail on the faces! yep...thread!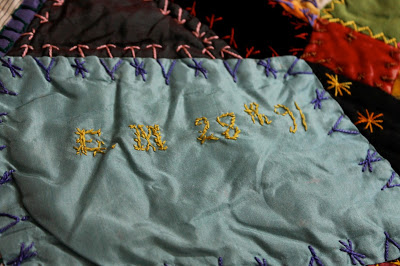 We found extra proof of the date...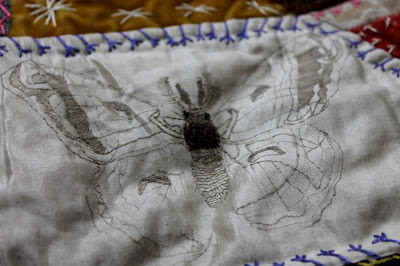 this one i couldn't get over - it was so so delicate. it looked like a pencil had finely sketched this butterfly...but on close examination, it was hand stitches using very fine thread - silk I think.
What we discussed was how to preserve it from disintegration - but enjoy it too without keeping it wrapped and hidden away! Thoughts?
Totally totally humbled by this today.
Thank you, S, for sharing this with me today...you really don't know how special it was to open it and discover all of the intricate details with you. And thank you for letting me share it with my blog readers.... You made my week! :-)