aside from a few Halloween costumes, I've actually never made a Halloween quilt...so I opted for a wee project on Saturday night.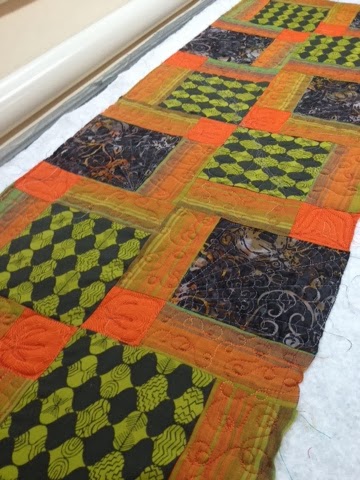 I chose non traditional Halloween fabrics, except for the Halloween batik
and used the disappearing 9 patch pattern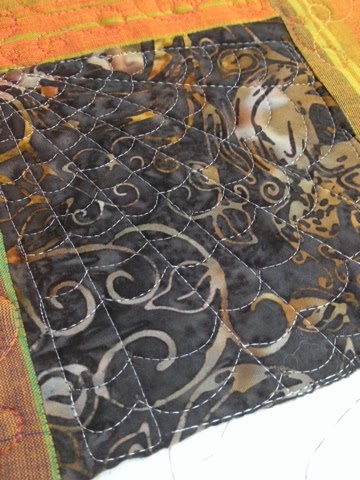 Practiced making some fun spider webs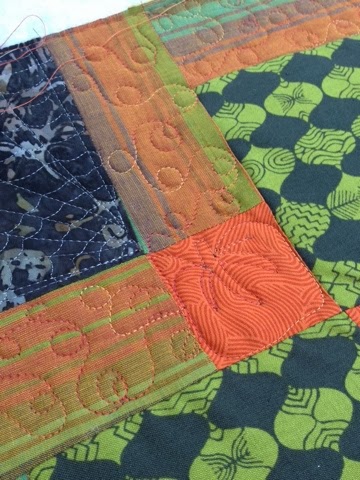 pumpkins, loopies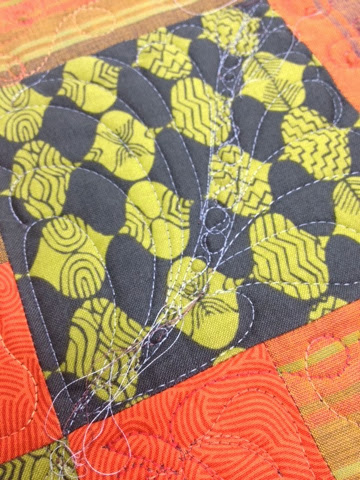 and to keep it real
- not everything always works out in my brain. This block was unplanned...and usually unplanned things turn out crappy - and I also was doing this at 11pm trying to finish up
I'll be picking this one out, and quilting something different here.