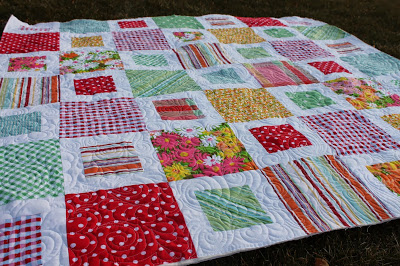 This has been an unquilted top for many years until today. A mix of vintage bed linens and a few modern ones dotted in between.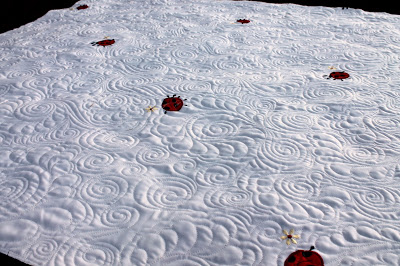 The backing was an embroidered twill I bought years ago with these adorable lady bugs.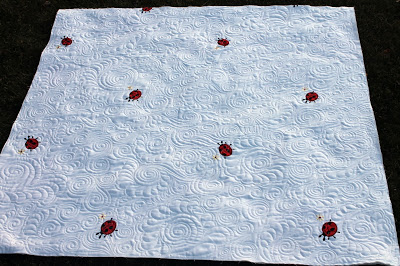 I played free hand style on the quilt...and a wee one will have fun playtime sure I'm too.
If I give it up.