I finally got a project started that has been on the brain for awhile....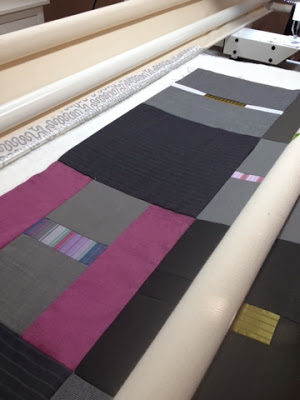 I will give more details about it later on in the week...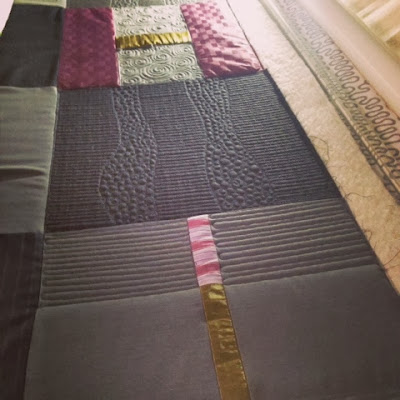 But for now...I get to quilt it, have fun and play.
This week hasn't been all fun and games. I jammed a needle in my machine and ended up having to re-time my machine - and then do something called a Mag Wheel Adjustment. Yes, it was as daunting as it sounds. My whole machine was taken apart...by me. And put back together...by me.
Millie is up and running again, however, and hopefully I won't have that episode again. I was pretty grouchy around here.
To end on a great note - I wanted to pass along some information. If you are interested in renting a longarm quilting machine to quilt some of your own projects, Bev of
Little House Creations
has started up a rental program out of her studio in
Addie's Creative Fabrics
in Cochrane. Along with Betty Anne, they will be renting their longarm machines out for quilters to complete their projects. And guess who will be teaching the
'how do you use this massive intimidating thing class?'
ME!
I am no quilter extraordinaire - but I certainly know how to operate this thing, inside and out. And being an experienced teacher, I have lots of tips and tricks to make things easier for you, and to ensure a great time in front of the longarm quilting machine!
I will also customize my lesson to your experience, goals and preferences.