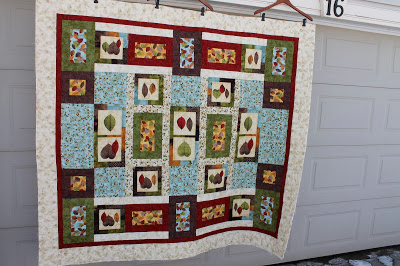 Hooray, it's finished! Well, except for binding...
Shadow Leaves fabric by Cynthia Coulter
Pattern - my own wing it design that had been re-worked about 4 times...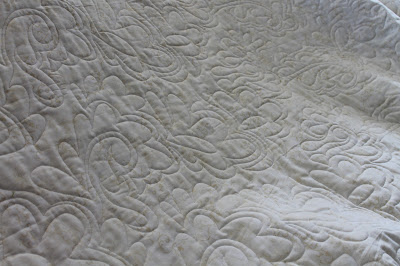 Used a pantograph to quilt this - it's an older one, called 'Garden'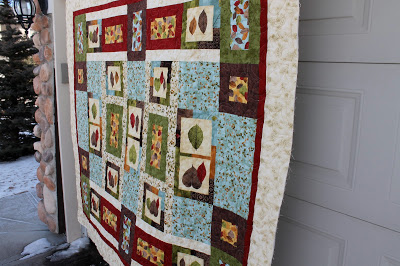 I actually did borders! I haven't done borders for a very very long time...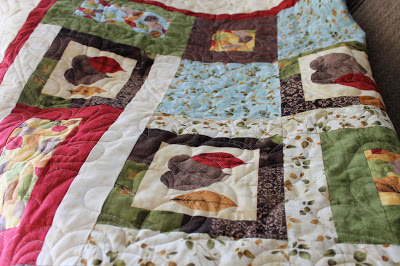 Glide thread on top, bottom line on bottom.... Hobbs 80/20 batting.
Not fond of the hobbs batting...it was quite stretchy and thin in some spots? quite the opposite of what I have heard...