So, by far, this is my favourite quilt, along with my 
d9p
.   I love the colours, so bright, crisp and clean.  I love using white.  I'll be using white way more in my quilts in the future.   I'm very proud of my stippling in this quilt, I think I've finally figured some of it out - the tension, the speed the direction and how to manage the bulk. (note - this is a baby quilt size, so not as much bulk as the bigger ones) 
I love the minky fabric I used on the back.  It was fabulous to work with.  I used spray adhesive to give it a bit more grab when I was pin basting, and it held really well.  I love the texture of the stippling on the minky on the back, and the pile gives a little extra forgiveness if there were any problems.  I love this quilt.
Did I mention I love it?  So, you know why there's a few photos then.   These were taken on my snow covered back porch with gusting winds.  It was a reasonable day at -17c rather than the  -30 we've experience for a good part these past few weeks.   The colours are just so much truer
in natural light, you know?

Please click on the images to see a larger, clearer, detailed view.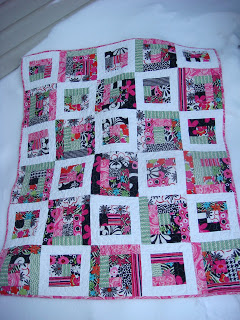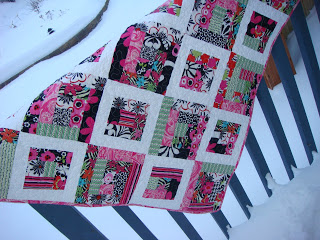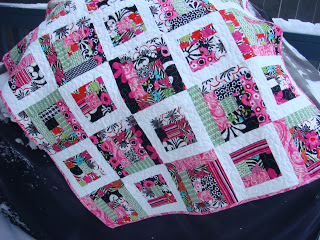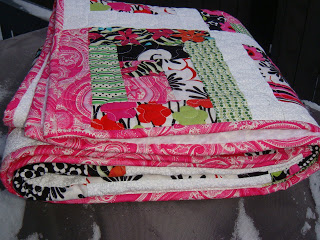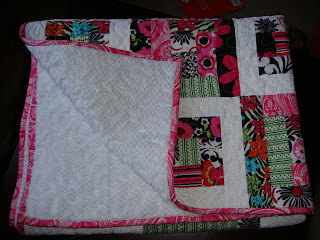 for teaching me, inspiring me and motivating me in my quilting progress.